Following our exclusive report from earlier this month revealing that FCA regulated Retail FX, CFDs and spreadbetting broker London Capital Group is going to be taken private by CEO Charles-Henri Sabet, the company has announced that a shareholders meeting was held yesterday and that the proposed transaction (see more details below) was approved as planned.
The going-private deal still needs to be approved by the financial regulator, the FCA. The company said that it is anticipated that FCA approval will be granted by the end of July 2018, and that a further announcement will be made in due course.
Following completion of the transaction, the public company will be classified as an investment vehicle and will seek acquisitions and investments in financial technology companies, businesses and assets. The company may seek to acquire financial services companies that are FCA authorised to carry out regulated activities, such as dealing with investments, asset administration and arranging investment deals. Any future acquisition of an FCA-regulated business may, of course, require approval from the FCA.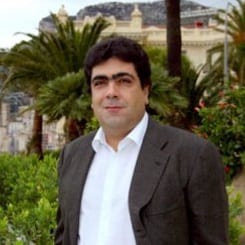 Charles Sabet and his investor group GLIO Holdings already control the publicly traded parent company London Capital Group Holdings PLC (which we'll call 'Holdings'), with a 78.1% holding. However the proposed transaction will see Mr. Sabet's private holding company SLCG International buy from Holdings its ownership of the FCA regulated operating company London Capital Group Limited (which we'll simply call 'LCG'), as well as the other subsidiaries of Holdings.
The transaction will remove LCG from operating as a public company. Despite improving results, LCG has continued to generate operating losses since Mr. Sabet took over Holdings more than three years ago. By removing LCG from operating under the scrutiny and limitations of being owned by a publicly traded entity, it will be easier to inject capital (by Mr. Sabet and his co-investors) into LCG, and pursue a strategy that would lead the company back to growth and profitability.
The proposed transaction will see LCG issue Loan Notes to Holdings in the amount of £4.6 million, carrying a fixed interest coupon of 8%, in return for 91.5% of LCG's capital. The Loan Notes are perpetual, and the capital is not expected to be repaid, such that the 'consideration' that Holdings will receive is a steady interest stream of approximately £370,000 per annum.
Sabet's SLCG International will have an option to acquire the remaining 8.5% of LCG for £430,676, to be satisfied by the issue of further Loan Notes.
As we reported earlier, we now understand that one of the reasons that Holdings moved its share listing from the London Stock Exchange's AIM to the NEX Exchange last month was to be able to more easily effect the proposed transaction. Since the going-private transaction is (obviously) a related-party transaction, the NEX Exchange's rules are much more amenable to what is being proposed.