Cboe Global Markets, Inc. (NASDAQ: CBOE) informed that it today welcomed new issuer Sage Advisory to the Cboe ETF Marketplace with the launch the Sage ESG Intermediate Credit ETF (Cboe: GUDB).
The Sage ESG Intermediate Credit ETF seeks to replicate investment results that generally correspond, before fees and expenses, to the performance of the Sage ESG Intermediate Credit Index, as launched in August 2017. The ETF generally will invest at least 80% of its total assets in the component securities of the Sage ESG Intermediate Credit Index (the "Index").
The Index consists of corporate bonds selected by Sage from the Barclays Capital U.S. Intermediate Credit Bond Index that meet Sage's Environmental, Social and Governance (ESG) criteria. The Index uses Sage's ESG factor analysis framework and rules-based selection process. The Index is designed to maximize exposure to positive ESG characteristics, while maintaining a high level of liquidity.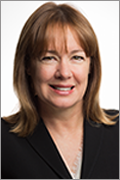 Laura Morrison, Senior Vice President, Global Head of Exchange-Traded Products at Cboe, said:
Sage's fixed income and equity ESG investment solutions are a testament to their commitment to sustainability and responsible investing. One of the Cboe's guiding principles is good citizenship, and so it's been a particular pleasure working with the Sage team to bring this product, which blends ESG issues with broad diversification and solid risk management, to market.

Investors are realizing that ESG strategies do not require a sacrifice in returns. Combining this mindset with the rapidly growing popularity of ETFs makes the timing perfect." added Robert G. Smith, President and CIO at Sage Advisory. "We're thrilled to be launching GUDB on one of the world's largest exchanges, where we believe the strategy will have the greatest potential positive impacts on intended ESG criteria.
Year-to-date, Cboe has welcomed 110 ETFs to its U.S. market. In the third quarter of 2017, Cboe welcomed a total of 23 ETFs to the Cboe ETF Marketplace as well as 30 transfers, and year-to-date has won 36 percent of all new U.S. ETF listings.
There are now 231 ETFs listed on Cboe ETF Marketplace, from 45 different issuers.