Bats, a CBOE Holdings, Inc. (NASDAQ:CBOE) company, and a leading market for exchange-traded product (ETP) trading globally, today welcomed new issuer Main Management to the Bats ETF Marketplace, with the launch of one fund.
The Main Sector Rotation ETF (Bats: SECT) utilizes a "fund of funds" structure to invest in sector based equity exchange traded funds. The ETF seeks to outperform the S&P 500 in rising markets while limiting losses during periods of decline.
The ETF seeks to achieve its objective through dynamic sector rotation. Sector selection is optimized by carefully reviewing the sector, industry, and sub-industries in the fund's portfolio and allocating to sectors which appear undervalued and poised to respond favorably to financial market catalysts. Main Management is a value investor and seeks to own investments at attractive valuations. To avoid the classic "Value Trap", Main Management seeks a catalyst that should lead to near-term price appreciation (mean reversion).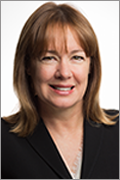 Laura Morrison, Senior Vice President, Global Head of Exchange-Traded Products at Bats, said:
Main Management offers investors access to leading strategies and service without sacrificing returns to fees and costs. By dynamically selecting sectors, industries and sub-industries, investors should gain cost-competitive access to growth. This fits well with our longstanding commitment to increasing access to markets for investors of every sort and we're delighted to welcome Main Management to the Bats ETF Marketplace.
Year-to-date, Bats has welcomed 82 ETFs to its U.S. market. In the second quarter of 2017, Bats welcomed a total of 26 ETFs to the Bats ETF Marketplace, and year-to-date has won 36 percent of all new U.S. ETF listings. There are now 221 ETFs listed on Bats ETF Marketplace, from 38 different issuers.