Israel based crowdfunding company OurCrowd has announced the hiring of Goldman Sachs alternative investments banker Lina White as the head of its newly opened London office – its tenth dedicated location worldwide.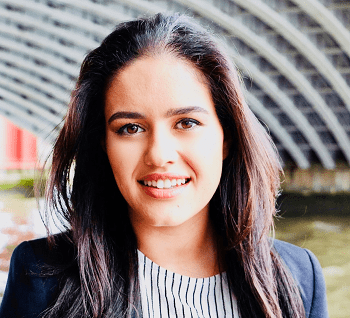 The new London office will support OurCrowd's growing community of UK investors interested in funding early stage high-growth companies.
With a current reach of 25,000 global investors across its platform, OurCrowd expects to add hundreds of new UK investors through exclusive events, increasing UK deal flow, close collaboration with leading venture capital funds, and helping Israeli startups penetrate the UK market.
Hugo Bieber, Chief Executive, UK Israel Business stated:
The UK is Israel's second largest trading partner, and OurCrowd has already proven to be a true bridge between these two countrie. UK Israel Business have helped our member OurCrowd navigate the UK market, and we are proud to see these efforts culminate in their investment in a UK office, creating new British jobs.
As noted above, OurCrowd's new UK operations will be head by former Goldman Sachs banker Lina White, the newly appointed Director of investor relations, UK. Prior to joining OurCrowd, Ms. White was responsible for the sourcing, creating, marketing and providing ongoing investor relations for the alternative investments offered by Goldman. Ms. White graduated from University College London with a Bachelor of Science in Economics.
"I am delighted to be part of the next generation of venture capital investing and look forward to helping UK investors get access to the most innovative tech startups both in Israel and globally," said Lina White, OurCrowd Director of Investor Relations, UK. "OurCrowd has a truly unique and disruptive model, bringing together a wide range of investors, VCs, institutions, and entrepreneurs to make this exciting asset class accessible."