Mati Greenspan, Senior Market Analyst at FX broker eToro, has provided his daily commentary on traditional and crypto markets for May 17, 2019. The text below is an excerpt and does not contain the full analysis.
---
Today's Highlights
Trade war continues
Consensus is In
Bitcoin Chart
Traditional Markets
Stocks are seeing a bit of a pullback this morning. Many analysts are attributing this to the news about Huawei, which we covered yesterday. Doesn't make much sense to me that this type of escalation would have such a delayed effect, but I digress.
Overall, investors don't seem all too concerned about the latest escalation in presidential rhetoric. Volatility actually ticked down yesterday.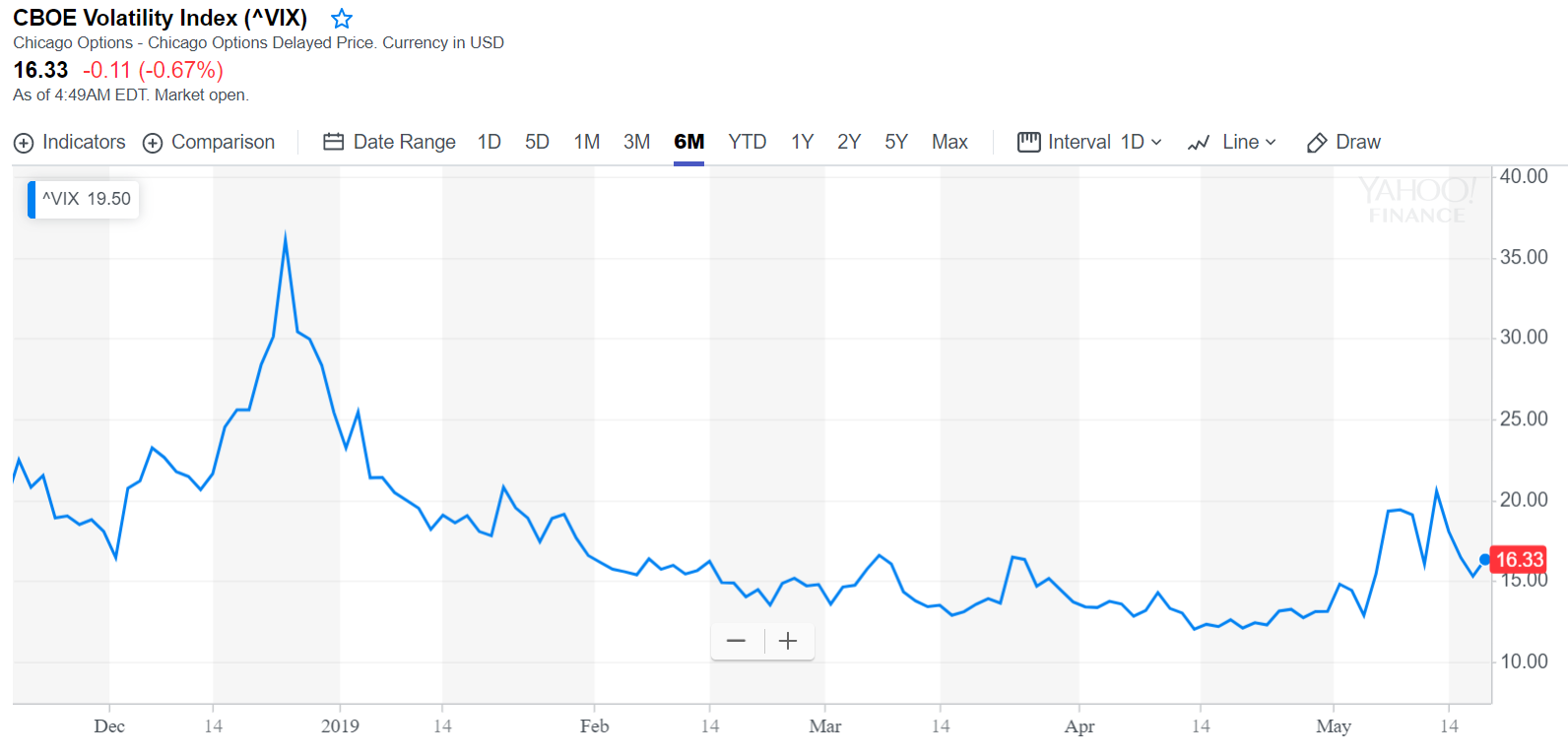 We have only to look at the long term chart of the Dow Jones to understand how well investors are currently keeping their cool.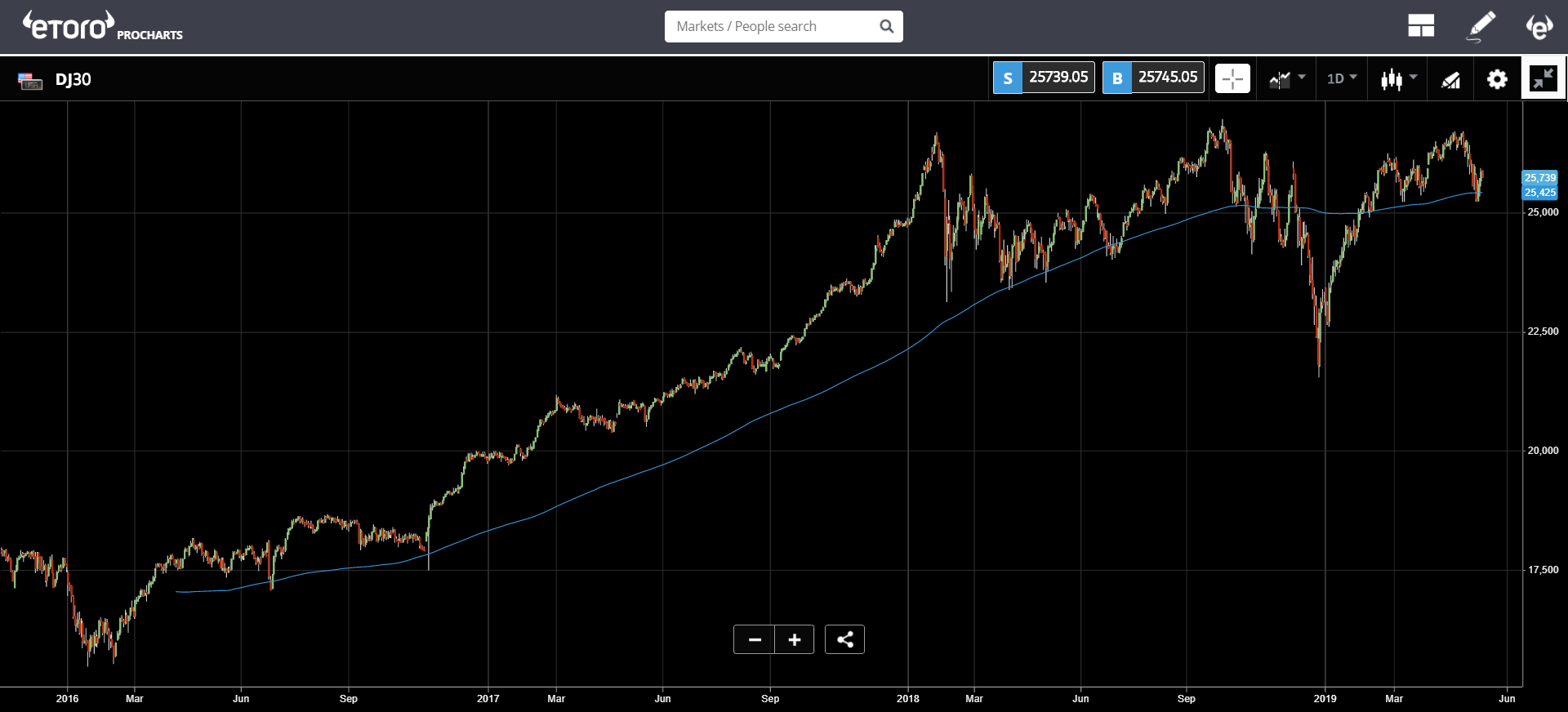 Consensus is Over
The great gathering of crypto in New York is now over and it's time to see what we've learned.
Word is, attendance was less than half of what it was last year and the air was a bit more formal. Less like a festival and more like an industry convention.
If like me you weren't able to make it this year, we actually have the next best thing. Our friends from BlockTV were on the ground and were able to catch up with some of the biggest influencers who attended. I managed to binge watch most of them last night in preparation for my appearance on Bloomberg TV today.
Bitcoin Chart
As indicated in our opening letter today, the pullback is happening as we speak. This is a great thing because it will allow us to better understand the nature and scope of the recent rally. When things are just going straight up, it becomes really difficult to tell how far they'll go and how far they'll fall after.
It should also help us to eventually make the distinction and say if this is a bull market or just a bull run. Not to mention, providing a cheaper price for those looking to buy in without having to buy the top.
So far, we haven't even come back as far as the short term trendline (yellow).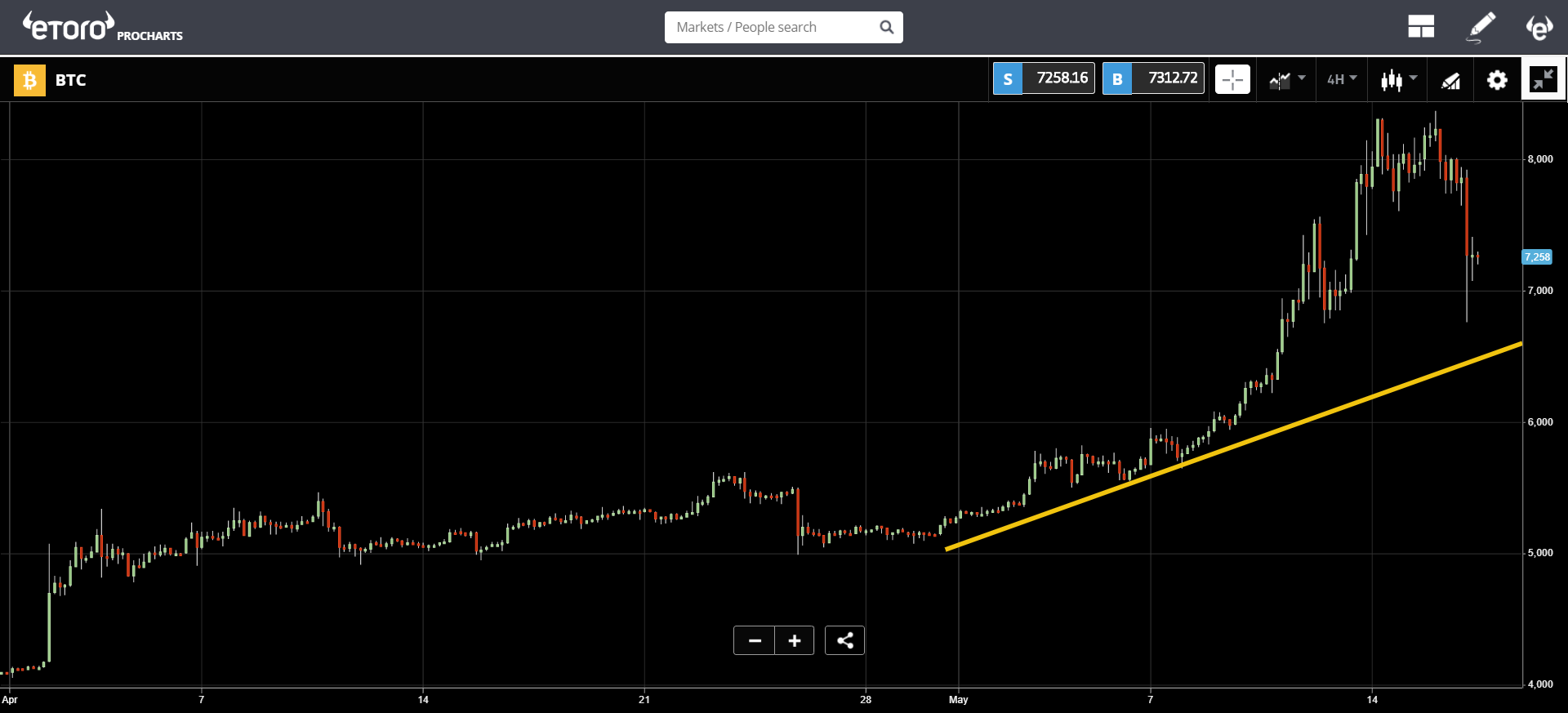 ---
Mati Greenspan can be found on LinkedIn, Twitter, or etoro. 
This is a marketing communication and should not be taken as investment advice, personal recommendation, or an offer of, or solicitation to buy or sell, any financial instruments. This material has been prepared without having regard to any particular investment objectives or financial situation, and has not been prepared in accordance with the legal and regulatory requirements to promote independent research. Any references to past performance of a financial instrument, index or a packaged investment product are not, and should not be taken as, a reliable indicator of future results. eToro makes no representation and assumes no liability as to the accuracy or completeness of the content of this publication, which has been prepared utilizing publicly-available information.