ActivTrades' Market Analysts have prepared for LeapRate their daily commentary on traditional markets for August 23, 2019. See details below:
---
GOLD
Gold is consolidating just below $1,500 as investors await further inputs from Jerome Powell, the Fed and the other central banks. In the last few days the main focus has been the trade war but today we are back to the theme of central banks and dovish decisions. Markets are pricing in a rate cut by the Fed for September, while another 0.25% cut is expected for the meeting of December 11th. Any different decision will move markets consequently. From a technical point of view, we are seeing some temporary weakness on gold but the main trend remains solid, with a first resistance placed at $1,535, the peak reached last week.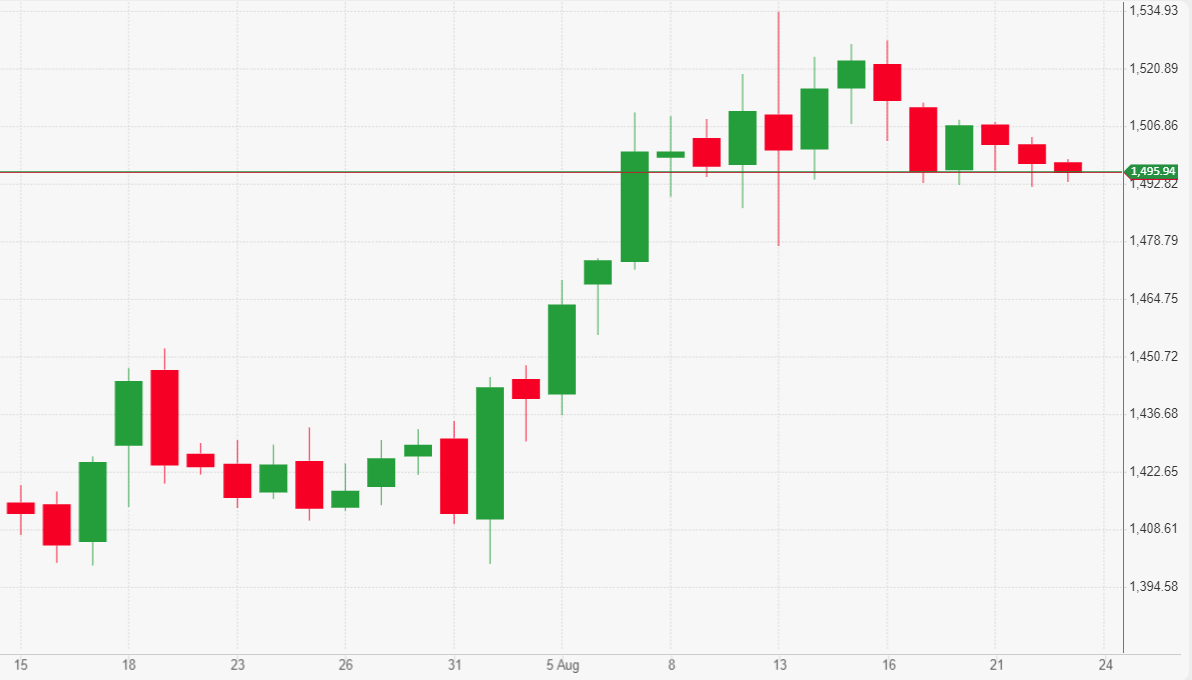 Carlo Alberto De Casa – Chief Analyst, ActivTrades
EUROPEAN SHARES
Shares are edging higher in Europe at the beginning of a very special trading session for investors. All eyes are on Jerome Powell today, as the FED chief is to give opening remarks that will kick-off the Jackson Hole Symposium later in the afternoon. Even if the market has already priced in another 25-basis points rate cut by the FED, investors may still be surprised and/or disappointed today as the latest round of U.S. economic data, which was stronger than expected, might mix the cards on the table. In addition, 3 policy makers at the FED have already showed resistance to lower interest rates as they think more dovishness is not in line with the current state of the U.S. economy.
For now, all EU benchmarks are trading higher with every sector in green territory. The tech stocks are performing particularly well this morning, after the EU announced the creation of a EUR 100 billion fund to boost EU-based tech companies in order to compete with U.S. and Chinese giants like GOOGLE; APPLE or even ALIBABA.
In addition to the Jackson Hole meeting, traders will also pay attention to the G7 summit in Biarritz, France, where world leaders will be discussing the global economic slowdown as well as Brexit. Comments could trigger volatility spikes on GBP and EUR.
So far, the Stoxx-50 index is trading higher but remains capped by the strong 3,400.0pts resistance. A clearing of this zone could lead the market to 3,440.0pts and 6,490.0pts by extension while a failure below 3,400.0pts likely to send prices back to 3,360.0pts.
Pierre Veyret– Technical analyst, ActivTrades