ActivTrades' Market Analysts have prepared for LeapRate their daily commentary on traditional markets for July 5, 2019. See details below:
---
GOLD
Investors are all focused on the NFP figures expected in a couple of hours from the U.S. and gold, currently traded at $1,410/1,420, is showing little volatility. From a technical point of view, we are seeing a consolidation phase after the massive rally of the last few weeks.
The main trend remains bullish as prices are holding well above the key support level of $1,380 and the psychological threshold of $1,400. Any slowdown in US economy which could make the Fed take a more dovish turn, could be a supportive element for bullion.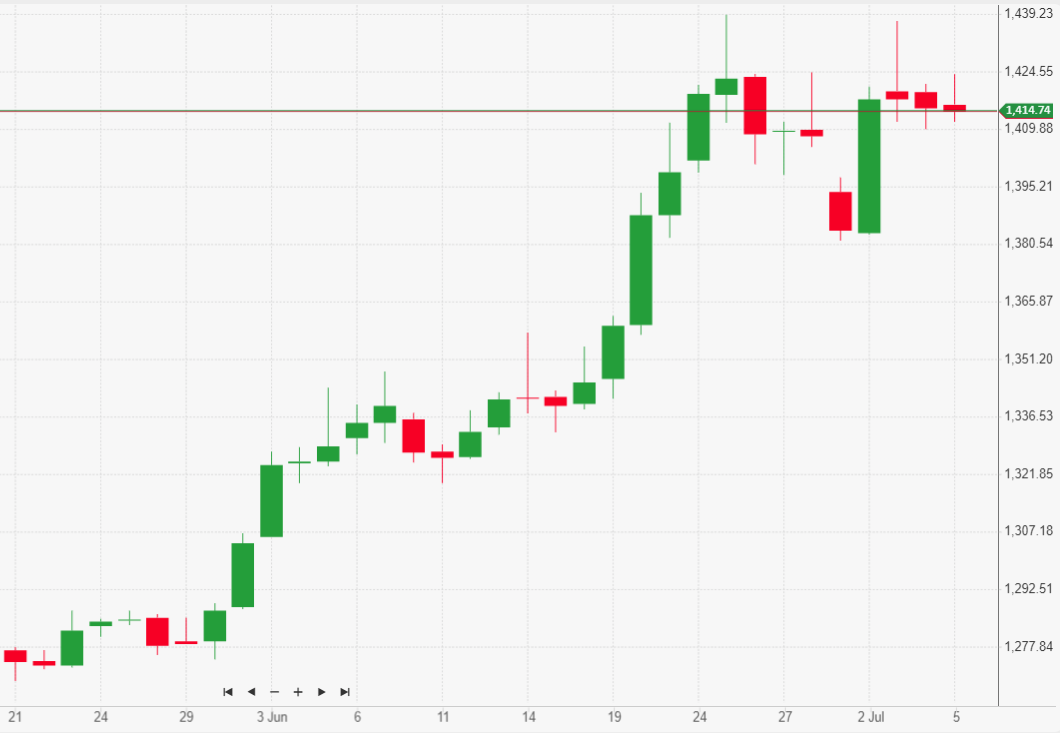 Carlo Alberto De Casa – Chief Analyst, ActivTrades
EUROPEAN SHARES
European markets opened slightly lower on Friday, after Asian stock markets registered small gains overnight. Current volatility levels show a holding pattern from investors, after yesterday's U.S. bank holiday and prior to today's key U.S. Non-Farm Payroll. The U.S. job report will be crucial: strong numbers (164,000) for June after May's disappointing report (74,000) would suggest the US economic growth is still on track. Numbers in line or above expectations would wipe out some of the uncertainty that surrounds markets and support the U.S Dollar while another disappointing set of numbers would boost investors' concerns and should send the U.S. currency lower. However, in addition to the positive mechanical effect of a declining currency on stocks, such a scenario would also increase the chances of an even more dovish Federal Reserve, which is likely to send stocks higher.
The DAX-30 index is still trading sideways between 12,615.0pts and 12,650.0pts as a strong weekly technical resistance level. The index is currently strongly supported by VONOVIA SE this morning while the worst performances are being registered by SIEMENS AG and THYSSENKRUPP AG. Stocks are tradoing mostly lower in Geneva where only 6 shares out of 20 are in green territory. LONZA GROUP AG-REG is leading the board while ABB LTD-REG and ADECCO GROUP are weighing on the index, which is trading sideways but remains above 10,000.0pts so far.
Pierre Veyret– Technical analyst, ActivTrades