ActivTrades' Market Analysts have prepared for LeapRate their daily commentary on traditional markets for July 4, 2019. See details below:
---
GOLD
After a new rally yesterday, gold is declining but holding well above the support level of $1,400. Investors are waiting for NFP figures from the US and are trying to understand how this data could impact the Fed's next decision on interest rates. Behind the decline of gold so far today is the risk-on sentiment prevailing on financial markets, which is boosting stocks and other assets perceived as riskier and weighing on safe havens such as bullion.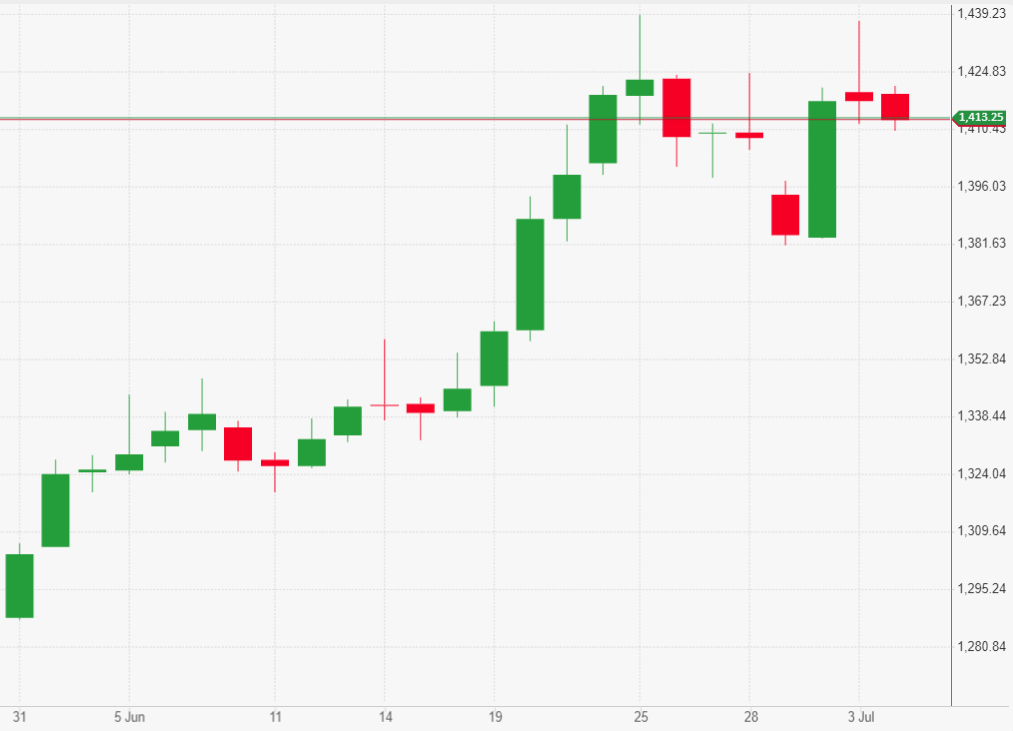 Carlo Alberto De Casa – Chief Analyst, ActivTrades
EUROPEAN SHARES/ FX
European markets were little changed at the open today, following a mixed trading session in Asia. Stocks are lacking direction as volumes are thinner than usual due to US 'Independence Day' holiday and ahead of tomorrow's key job report from the US.
A bit of volatility has been observed on the currency markets after President Trump accused China and Europe of manipulating their currencies to compete with the US which made the Euro edge higher without any other significant impact on European shares. More recently, the Trump administration confirmed the next round of talks with China will take place soon as Washington is currently setting a call with Beijing next week.
NEC Director Larry Kudlow adopted an optimistic tone towards these talks but also warned investors that no tariff will be lifted during the discussion. He also added China needed to comply with its commitments to make big purchase of US goods in order to unlock the situation and make a trade deal possible.
Today's technical market picture shows us investors are waiting for new developments; their trading decisions for July currently depends on 3 major topics: the outcome of the U.S.-China trade talks, US (and global) economic data as well as the next move by central banks.
While the Stoxx-50 index is flat, the best performer so far today is the FTSE-Mib in Milan and the worst one is the IBEX-35 in Madrid, with mild price action. In Geneva, half of the listed stocks is trading mildly higher this morning, except for Lafarge Holcim LTD which is one of this morning's biggest European market movers as its shares are extending yesterday's gains.
Pierre Veyret– Technical analyst, ActivTrades