Jonha Richman knows a thing or two about building companies from scratch and empowering them to scale globally with partnerships and growth hacking. She's a CMO-on-demand with 10+ marketing, PR and partnerships across Europe, US, and Asia.
Currently, she's on advisory board of Tour de Crypto which aims to help with economic empowerment and increase awareness for cryptocurrencies. She's also a patron and ambassador for UK Charity Week.
The Blockchain projects she's advising or collaborated with have been featured on Bloomberg, Cointelegraph, The Blokt, CCN.
Here's what she recommends for startups or token projects that are in their post-ICO stage and wish to scale their operations:
---
Identify your key value proposition
Simplify the problems you're looking to solve and communicate it in a way that the normal users or readers may understand and resonate with. Avoid using industry jargon that may alienate potential investors or customers.
Richman works with the projects she's working with to establish brand guidelines and messaging to narrow down the stories that matter to their target audience to avoid any mismatch in the communications strategy. This means that if a project aims to solve a consumer issue, all the messaging will be targeted towards how a particular company solves a specific consumer solution.
Run a test ad and double down on channels that convert the most
While it may sound obvious, a lot of companies make the initial mistake of pouring in ad dollars in marketing efforts and channels that do not necessarily work essentially 'pushing' for messaging that many of its target audience does not necessarily resonate with, in the first place.
One of her favourite ways to test the market and validate an idea is to run a Google ad containing the targeted keywords to see how the target audience react to the ads before even running a full campaign and messaging on a project. This helps gauge the interest and get a better real-world insight as to how the target audience reacts to the messaging which could then be better optimized for conversion.
Similarly, Facebook has a great suite of advertising and marketing insights that allows its users to drill down on important data and show which ad performed the most, which platform did the viewers click and engage with, and various other information which could then be used for retargeting. Facebook Ads is one of the paid media channels that can help convert the most once optimized for growth.
Identify the key channels that will bring in the most conversion
There are 4 marketing spheres which many companies usually are conflicted with prioritizing and usually end up with half-baked strategy and execution. Jonha recommends that companies that are in the post-ICO/STO stage shouldn't FOMO on all channels and focus on those with the most impactful results.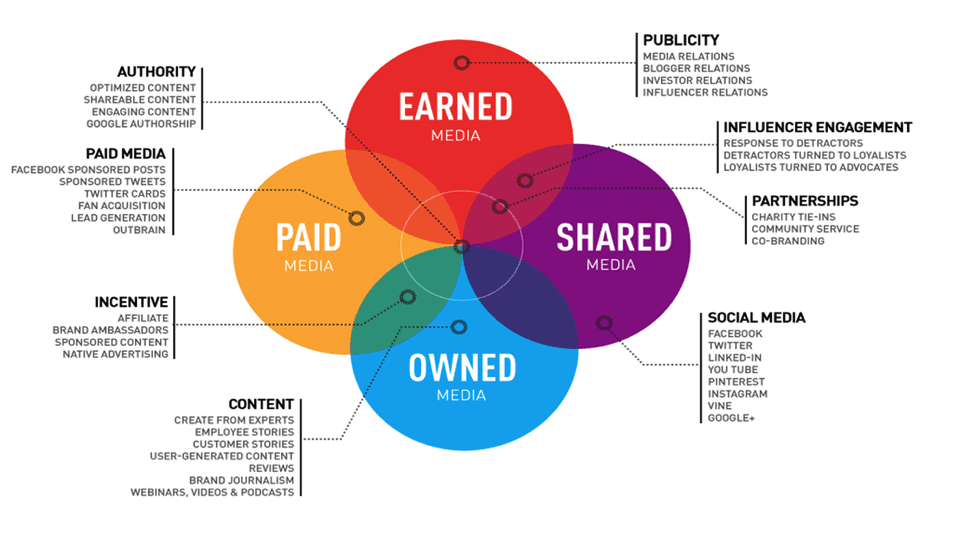 To do this, companies need to look into what their successful competitors are already doing and see what whats works for them. Competitors analysis can help not only drill down on the most important initiatives but will also reveal what your competitors may be lacking and need to improve on.
In order to survive and scale their company operations, post-ICO/STO stage companies need to look at the marketing strategy with a much longer plans on the horizon. While it's easy to succumb to the idea of having all the channels, having strategic partnerships and focus will yield much better results than being all over the place.