Leading actors from Switzerland's financial, technological, academic and legal sectors have announced the formation of a new associative body called the Capital Markets and Technology Association (or CMTA) to facilitate the use of blockchain in financial markets.
The CMTA will provide a platform to create open industry standards around issuing, distributing and trading securities in the form of digital tokens using distributed ledger technologies.
Jacques Iffland, CMTA's chair and partner at leading Swiss law firm Lenz & Staehelin stated:
The blockchain technology has the potential to reduce the complexity of the capital markets system and lower the barrier of entry for start-ups. The current lack of legal certainty is slowing – and potentially compromising – its development in this field. By defining a set of industry-supported, open standards, the CMTA aims to facilitate access to funding for businesses, ultimately contributing to value creation throughout the economy.
The CMTA is being established by Lenz & Staehelin, Switzerland's largest law firm, Swissquote Group Holding SA (SWX:SQN), the Swiss leader in online banking and trading, and Temenos, a Swiss market leader in banking software. The CMTA has its registered office in Geneva, Switzerland.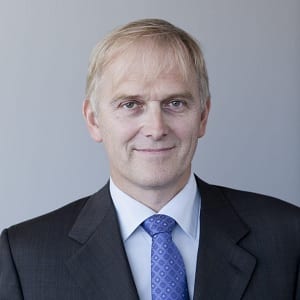 Marc Bürki, CEO of Swissquote said:
The combination of Switzerland's regulatory framework and the emergence of new technologies provides an opportunity to simplify the manner in which companies can distribute their securities and raise capital, and also the manner in which investors can acquire and trade these assets. We are excited to participate in a project that opens up opportunities for companies and the market.
The CMTA will work towards creating open standards and toolkits that can be used by new or established companies, businesses and start-ups to access funding and raise capital securely and efficiently, using new technologies and leveraging digitalisation.
"Temenos is committed to using new technologies to make banking better. We see the possibility for distributed ledger technologies to simplify banking value chains, speeding up customer fulfilment, lowering costs and democratizing financial services. We're excited to work on the challenge of integrating these technologies into financial markets in a safe and reliable way and are very pleased to be part of the CMTA", adds David Arnott, CEO of Temenos.
James Larus, Dean of EPFL's School of Computer and Communication Sciences, who is also joining the committee, comments, "We're proud to be part of this exciting interdisciplinary association, bringing together expertise from the academic, technological, legal and financial sectors".
The CMTA has been established as a not-for-profit, non-governmental association, capable of assuming an independent role as standard-setter. Its membership consists of leading companies from across different industry sectors, and projects are overseen by an advisory board of technical experts.
CMTA was discussed and its concepts refined in the framework of the Center for Digital Trust at EPFL.