LeapRate Exclusive… One of the best known (and regarded) names in the Retail FX world has resurfaced, this time in the cryptocurrency trading world.
Daniel Skowronski (pictured above), who was CEO of the recently acquired Oanda UK business as well as previously CEO of Alpari UK, has announced the launch of his new company, DX.Exchange (the website will be www.dx.exchange). DX.Exchange is the world's first open and transparent marketplace for retail clients, institutions and brokers to trade OTC derivative and crypto products on an exchange in regulated markets around the globe.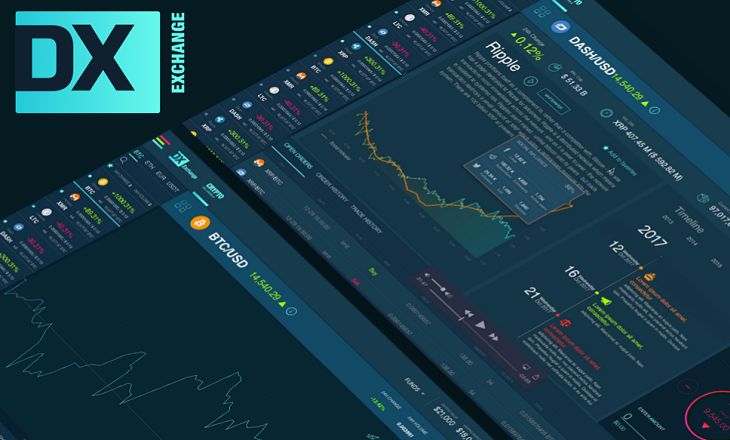 DX.Exchange is being launched in partnership with markets operator NASDAQ, which is integrating the DX.Exchange platform with NASDAQ's matching engine – resulting in an unrivaled, P2P Crypto exchange.
We understand that the new company and partnership with NASDAQ will be formally unveiled later this week by Mr. Skowronski and his team in New York, at the Consensus 2018 event.
Mr. Skowronski's co-founder and COO at DX.Exchange is Raz Kaplan, formerly Head Of Market Making at binary options exchange SOX and Head of Risk Management at platform provider SpotOption.
Fully regulated in the European Union by the EFSA, DX.Exchange said it is committed to providing a transparent and ethical exchange between interested parties. Funds and personal data are protected with the most advanced encryption software, as well as the most vigorous cyber security solutions available today.
DX.Exchange is the first complete crypto community that allows institutions and individuals a transparent, "what you see is what you get" platform for purchasing of cryptocurrencies with FIAT, trading of cryptocurrencies, and converting crypto back to FIAT. There are no trading fees for LITE accounts on the DX.Exchange platforms, only a €10 monthly exchange membership charge that the company stated is sure to attract traders around the globe. This is the most modern and advanced crypto ecosystem, featuring innovative products for the Retail Trader, Broker, Market Maker and Institutional Investor. Additionally, DX.Exchange offers Coins.Exchange where users can buy and sell crypto currencies with a credit card, quickly and easily.
The Coins.Exchange platform is encompassed by two main regulated bodies. The first is Coins Market Exchange, which serves as a custodian for storing FIAT funds, and the second is Coins Marketplace Technology, which stores and exchanges Crypto funds. Coins Market Exchange will be regulated by CySEC, while Coins Marketplace Technology will be regulated by EFSA.
Daniel Skowronski, CEO of DX.Exchange stated:
Cryptocurrencies have disrupted the Fintech revolution, and DX.Exchange stands with the basic principles of blockchain technology, trust and consistency. Crypto enthusiasts shouldn't have to pay more than a minimal membership charge to trade with their peers, and they shouldn't have to trade in an unregulated unsecure environment. The combination of NASDAQ technology and the DX.Exchange interface is one that will create a one-of-a-kind, fair trading experience, that puts the traders first.