CySEC regulated retail forex and CFDs broker JFD Brokers has announced the launch of leveraged Bitcoin trading for its clients.
Becoming one of the first brokers in the industry to be granted by CySEC the license to offer the pairs BTC/EUR and BTC/USD for trading, DMA/STP broker JFD will also allow partial trading on these symbols, with a minimum trading size of 0.01 CFD, i.e. less than one Bitcoin.
Designed for retail traders, this gives traders the opportunity to test these volatile instruments in smaller amounts, thus enabling better risk management.
JFD's margin requirements for these new Bitcoin pairs will be 10%, or leverage of 10x.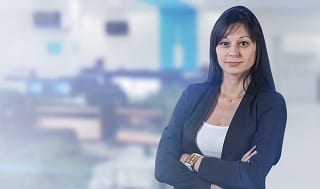 Monika Peeva, Chief Trading System Officer of JFD Brokers, commented:
We are excited to launch this new product. Bitcoin has been in the news since it was introduced, but it's been making more headlines over the past few months, and we wanted to keep on top of this fintech trend, always offering our traders something more.