ZED Network has announced its intention to launch an integrated global payments platform featuring proprietary blockchain technology to address imbalances and inequities in the Money Transfer Operator (MTO) market.
Executed over Stellar to a network of sending and receiving MTOs in multiple worldwide corridors, the ZED platform offers a single point of integration for MTOs for the sending and receiving of remittances including a wallet, web app, mobile app, facility to exchange multiple currency pairs, and a robust back office with suite of analytics and reporting tools for compliance and monitoring.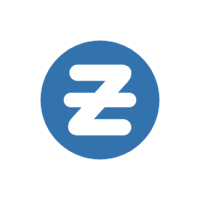 The current remittance market is fragmented with Western Union and the three other largest MTOs accounting for approximately 25 percent of global remittance volumes. The remaining 75 percent of remittance transactions are processed by thousands of small to mid-size MTOs which are hampered in their ability to scale due to technology constraints including resources and latency, illiquidity, and banks' increasing reluctance to service smaller MTOs due to compliance overheads. This lack of competition and inability to challenge the large MTOs is directly responsible for the cost of remittances remaining high at around eight percent.
ZED, the digital token purpose-built for remittances will help solve these issues by providing a global currency for instant money transfer settlement and make available many currency pairs for immediate foreign exchange (FX) trades via global digital collection and distribution networks, directly benefiting the small-mid size MTOs and the estimated 250 million immigrant workers worldwide who transfer money home.
Building the platform over Stellar's distributed exchange provides ZED and its user base with numerous advantages including faster transaction times compared to Ethereum – an average five seconds vs 3.5 minutes – and cost savings due to dramatically lower transaction fees. Stellar also enables ZED to accept payments in BTC, ETH and XLM.
By using smart contracts and a robust compliance back office and reporting, ZED will be able to satisfy KYC and AML regulatory requirements as well as compliance with SEC and CSA regulations.
Introducing the ZED platform and ZED token will not only benefit small to mid-size MTOs currently ill-served by the traditional banking system and subject to prohibitive licensing and transaction fees, it will also dramatically benefit millions of individuals worldwide, many of whom are unbanked and the worst affected by the current high transaction fees charged by the traditional MTOs," said Alan Safahi, CEO and founder ZED Network.
The ZED token will be available to purchase by MTOs worldwide for settlement utility purposes and by accredited investors in the U.S. and Canada and fully KYCd investors in other countries.