The new service, TARGET instant payment settlement (TIPS), will enable citizens and firms to transfer money between each other in real time and will be available around the clock, 365 days a year.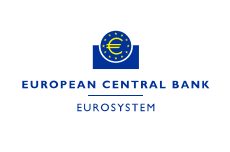 The Governing Council of the European Central Bank (ECB) has decided to develop a new service for the settlement of instant payments.
The ECB is responsible for the smooth and effective functioning of payment systems in the euro area. It already developed TARGET2, the Eurosystem's Real Time Gross Settlement System, used to process large-value payments in euro in real time.
TIPS, as part of TARGET2, will help facilitate instant money transfers, offered via banks, so that citizens and firms can make instant retail payments across Europe.
By providing TIPS, the ECB will make sure that the demand for instant payments is met at European level and further facilitate the integration of the euro area.
The service will be developed in close cooperation with the banking industry in Europe and will be offered to banks at the low price of a maximum of 0.20 euro cents (€0.0020) per payment for at least the first two years of operation.
TIPS is scheduled to start operating in November 2018.
The primary objective of TIPS is to provide efficient settlement services in euro; however, the service shall be technically capable of settling currencies other than the euro. The technical implementation of TIPS is currency agnostic in order to provide flexibility in the design, i.e. potential settlement in non-euro central bank money. Currency conversion is not in scope.
TIPS utilizes the most recent ISO message standard, which is currently ISO 20022; however, succeeding standards are not excluded and might be adopted in the future, if deemed necessary. All payment messages shall use the same format, irrespective of their currency.