Nayax, a cashless payment solutions and management platform for unattended retail company, has just announced the opening of a new office within Europe, Nayax Europe UAB. Nayax Europe will be situated in
Lithuania, the issuing country of the required operating license for the EEA zone and will be hiring a professional staff.
LeapRate reported earlier this year that payments services and technologies provider SafeCharge International Group Ltd (LON:SCH) has invested further in Nayax Ltd., now with a total investment of approximately USD $24.5 million.
Nayax Europe, with all of Nayax offices, practice the most secure transactions, adhering to full GDPR and PSD2 compliancy. Nayax's certifications include EMV level 1 + 2, PCI, to ensure satisfaction and trust to all its customers and to their consumers.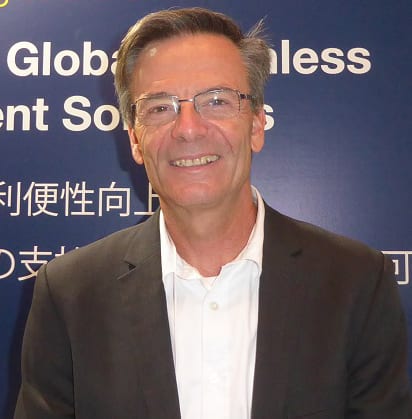 Nayax chose Lithuania for its accessible regulatory environment and talent pool experienced in the field of fintech," said Yair Nechmad, CEO, Nayax Ltd. "In order to become a Payment Institution we searched for the right conduit who would be a great partner. Bank of Lithuania (BoL) was supportive, highly secure and transparent, helping us streamline the processes that can be lengthy and complicated elsewhere" Nechmad, explains. "We worked closely with Invest Lithuania to complete the necessary tasks to establish Nayax Europe and we are extremely happy with the guidance we have received. Invest Lithuania provided us with the professional team who helped us achieve our goal.
The Payment Institution license, issued by the Bank of Lithuania, provides Nayax with the ability to offer its services directly to more than 23 million enterprises across the EU.
According to Mantas Katinas, Managing Director of Invest Lithuania, Nayax choosing Lithuania is another great example of a foreign company benefiting from the fintech-friendly regulatory environment Lithuania provides.
Fintech players see Lithuania as the gateway to Europe – a country that opens access to the 512-million strong consumer European market faster than any other jurisdiction," Mantas Katinas commented. "This is especially the case for fintech companies from outside the EU for whom time to enter a market is crucial.

The fintech sector in Lithuania has entered a stage of maturity. Last year 35 fintechs started operating in Lithuania, the majority of which are young and innovative companies searching for ways to offer the services they had tried in their home markets to customers in the EU. After this wave of newcomers, we now see mature and well-known global fintech players like Nayax expressing interest in Lithuania. This consistent growth of the fintech sector will help Lithuania compete for investment from the most renowned fintech companies out there," Virginijus Sinkevičius, Lithuanian Minister of Economy, stated.