LeapRate Exclusive Interview… $100 million is a big chunk of change, no matter what business you're in.
So clearly, FCA regulated multi asset prime broker Divisa Capital has big plans in mind from its most recent fundraising, raising that amount from Gulf investors.
Why raise all that money?
What else can we expect to see from Divisa in 2017?
Divisa Capital CEO Mushegh Tovmasyan explains…
---
LR: Hi Mushegh, and thanks for joining us today. $100 million is a lot of money. Why did you raise that much?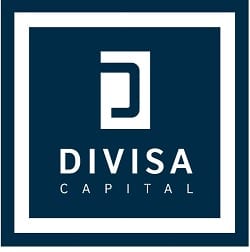 Mushegh: This is just the tip of the iceberg.
While $100 Mio is a very healthy number, we foresee the need for a much larger balance sheet in the next 12-24 months to accommodate our growth. The industry is going through a credit crunch and the upcoming geopolitical and regulatory changes are only going to increase this pressure.
LR: Can you let us know a little more about how the investment came about from the Saudi group?
Mushegh: We had a clear idea as to what profile of an investor we were looking for. It needed to be strategically aligned with our business plan, management style and growth targets and I can admit that we can not be more pleased with the outcome.
LR: Which businesses are Divisa in today? Do you see that growing, or will you be focusing on growing your existing business lines?
Mushegh: Divisa has been a key provider of liquidity and market access in the Prime of Prime space since early 2009. I started the company following the subprime crisis of 2007-2008 seeing a growing need of a provider to fill the gap between the institutional space and small/midsize brokers. This business has been growing organically and today represents our main business line.
We have also ventured further into the institutional space where our revamped balance sheet will play an integral role opening doors and forging bilateral partnerships.
LR: You do business with quite a number of Retail Forex  and CFD brokers. How do you see the business changing, especially in the UK, following the 'new rules' set out late last year by the FCA limiting leverage and clients bonus payments?
Mushegh: Overall we see 2017 as an exciting but challenging year for Retail Brokers.
FX trading is gaining more and more traction as a mainstream asset class in all corners of the world and the latest geopolitical developments should only encourage this further.
Divisa Capital is a global business and feels it is sufficiently able to withstand local regulatory changes, whilst maintaining a competitive edge that is enabled by a strongly regulated jurisdiction such as the UK.
We believe stronger regulation is bringing more confidence to the market. The growth of this sector goes hand in hand with increased regulation, it's a natural evolution that further supports FX becoming a significant asset class in investment portfolios.
LR: What else can we expect to see from Divisa in 2017?
Mushegh: Divisa Capital will primarily use the new funds to offer clients enhanced liquidity and broaden its market penetration. We also have plans in place to introduce a number of new products and services, and we look forward to making further announcements in due course.