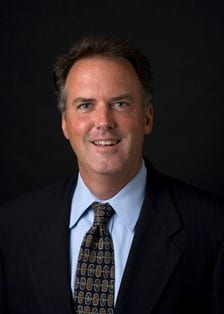 NFA announced today that its Board of Directors appointed Thomas Sexton, to serve as NFA's President and CEO, effective March 1, 2017. Daniel Roth, NFA's President and CEO, who announced his retirement in May 2016, will work closely with NFA's Board and Mr. Sexton during this important transition.
This appointment is the culmination of an extensive search and selection process. In May 2016, NFA's Board of Directors authorized the formation of a search committee, chaired by Michael Dawley, NFA Board Chairman, and made up of existing Board members and other well-respected individuals with significant knowledge of the derivatives industry and NFA's important regulatory role.
The search committee engaged an executive search firm with extensive experience working in the financial services and regulatory sectors to assist in this important undertaking. After a rigorous process that considered many excellent candidates, the search committee unanimously recommended Mr. Sexton for the role of President and CEO. NFA's Board of Directors unanimously approved this appointment during its meeting yesterday.
Michael Dawley commented:
Selecting a strong successor who will continue our mission has been of the utmost importance for NFA's Board. After going through a robust search process, the Board is even more confident that Tom is the right person to ensure that NFA fulfills its expanding regulatory responsibilities and addresses the new challenges in the years ahead. His deep understanding of the derivatives market and its regulatory framework will benefit NFA as it continues to evolve under his leadership.
Daniel Roth commented:
Over the past several years, Tom has been exposed to every facet of NFA's operations, from technology to swaps compliance to registration to NFA's finances. He has the support of the Board and the senior management team and is best positioned to extend NFA's current direction into the future. I can't think of anyone more qualified for this important role.
Mr. Sexton joined NFA in 1991 as an attorney and subsequently was promoted to Assistant General Counsel in 1998, and to General Counsel and Secretary in 2001. Mr. Sexton holds a law degree and a Bachelor of Arts degree in Government from the University of Notre Dame and an MBA degree from Loyola University.
Thomas Sexton stated:
I am honored to be selected as NFA's CEO. I look forward to building upon Dan's success and working with NFA's Board and staff, Members, the CFTC and other industry leaders, to ensure NFA continues to safeguard market integrity.
NFA is the industry wide, self-regulatory organization for the U.S. derivatives industry, including on-exchange traded futures, retail off-exchange forex and OTC derivatives.
For more information, please visit here.