STOXX Ltd., the operator of Deutsche Boerse Group's index business, and a global provider of innovative and tradable index concepts, has announced the new composition of STOXX Benchmarks and their sub and sector indices, among them the STOXX Europe 600 Index, STOXX North America 600 Index and STOXX Asia/Pacific 600 Index.
Effective as of the open of European markets on December 19, 2016, the following stocks will be added to and deleted from the STOXX Europe 600 Index and its respective size and sector indices: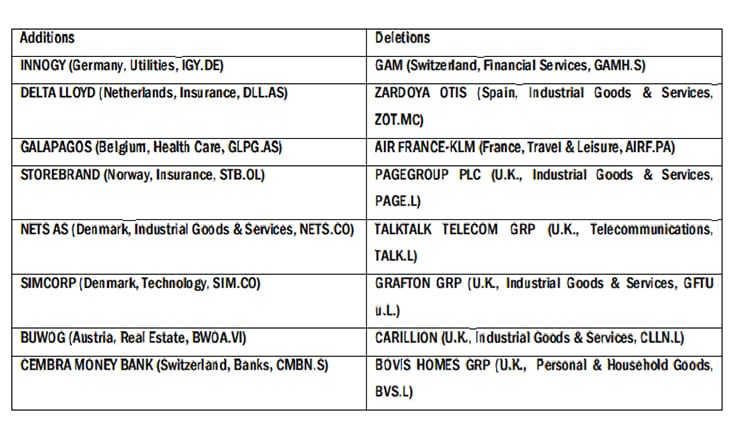 As of October 31, 2016, the total free-float market cap of the reconstituted STOXX Europe 600 Index increased from 7.18 trillion euros to 7.19 trillion euros.
The supersector classification for the STOXX Europe 600 Index component MELROSE INDUSTRIES (U.K., Industrial Goods & Services) will change to Construction & Materials.