Forex platform developer and technology company Spotware Systems today officially announced updates to cTrader for Windows for November 2016.
These updated features are now available in cTrader for Windows.
The new features include the following: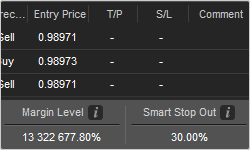 Smart Stop Out
A new Stop Out logic has been introduced to cTrader. No longer are entire positions closed to help restore margin. Now only what is necessary will be partially closed from a position to help traders retain positions and their account.
Improved Design
cTrader has a much improved color palette for the light theme, adjusted specifically for daytime operation while the dark theme will ideally suit darker environments. A new clean design of both themes allows users to focus on content without distractions.