Multi asset platform developer PFSOFT has announced that it has recently completed integration of its Protrader platform with APEX Connect,  a technology solution from SEC regulated clearinghouse APEX Clearing.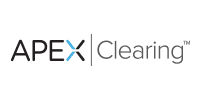 By integrating Protrader with APEX Connect, PFSOFT has made it possible for brokers, funds and proprietary trading firms using Protrader solutions to access stocks and ETFs directly on US exchanges. In addition, APEX Clearing offers numerous services and solutions related to execution (reconciliation, corporate actions, cash sweeping, etc.), algorithmic trading, routing, and many more.
Previously, Protrader brokers were able to access the US stock market thanks to integrations with names like: Citibank, Neonet Securities or Bloomberg EMSX.
The new functionality has been implemented upon the request of Protrader users, who wanted to provide direct access to US market to international investors. The PFSOFT team prepared a necessary customization enabling automation of key processes such as corporate actions management or SOD EOD files management, which were required for certification.
According to Roman Nalivayko, Global head of business development at PFSOFT,
We are proud to be able to work with APEX Clearing. Now, our partners can benefit from Protrader's extensive features and build new services on demanding US market. We expect this project to integrate financial markets further by connecting more international investors with the biggest stock market in the world.