LeapRate Exclusive… LeapRate has learned via regulatory filings made by a subsidiary of Gain Capital Holdings Inc (NYSE:GCAP) that the company's long-serving regional director in the UK and COO of Gain Capital / Forex.com UK Matthew Wright has left the company.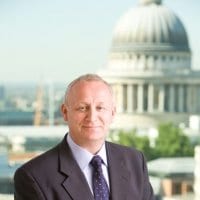 Mr. Wright's departure was effective June 30.
The 44-year old Wright was one of the longest serving employees at Gain Capital and its UK subsidiary, having been with the company since 2006. Wright joined Gain Capital from Refco, after Gain Capital bought Refco's FX client list following Refco's filing for bankruptcy in late 2015.
We understand from sources at the company that Gain Capital won't be naming a replacement for Mr. Wright, and that his responsibilities will be divided internally as part of Gain Capital CEO Glenn Stevens' plans to cut $45 million in costs by the end of 2016 (see more on that in our recent interview with Glenn Stevens).