GMO Click Holdings, Inc. (TYO:7177) today released its preliminary consolidated financial results for the Third Quarter of the Fiscal year ending March 31, 2017.
Official financial results announcement is scheduled on January 26, 2017.
Operating Revenue was a bit lower than last year – ¥20,616 million to be exact, a drop of 7.5% YoY.
Operating Income, again 8.3% lower than 2015, or ¥7,713 million.
However, GMO Click released a good ending of 2016.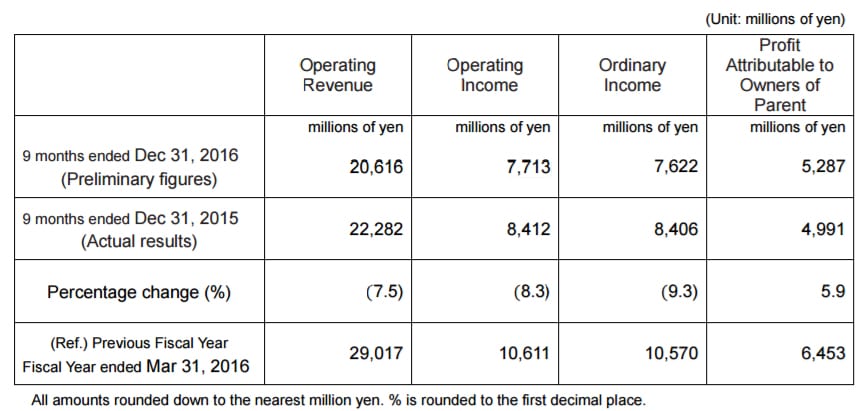 The preliminary figures mentioned above are based on certain assumptions that the company considered reasonable as of the published date of this release. The actual financial results may differ from the preliminary figures.