Gain Capital Holdings Inc (NYSE:GCAP), which operates the retail Forex.com and institutional GTX eFX brands, has announced very healthy trading volumes for the month of November.
We had already reported that GTX had its best ever month in November, with volumes topping $14.3 billion ADV, thanks in part to the surprise US election result and the volatility in currency markets which ensued.
GTX had been performing well of late, but Gain Capital's retail forex arm Forex.com has been in the midst of a nearly two year slide. Forex.com was doing in the $350-400 billion per month range after the company acquired UK online trading firm City Index in early 2015. However, as per the graph below (blue bars), those numbers were in steady decline to under $200 billion per month of late.
Is November's great result a one-time reprieve for Forex.com, driven by post-election volatility? Or, is Forex.com indeed back on track and reversing the past two years' worth of declines?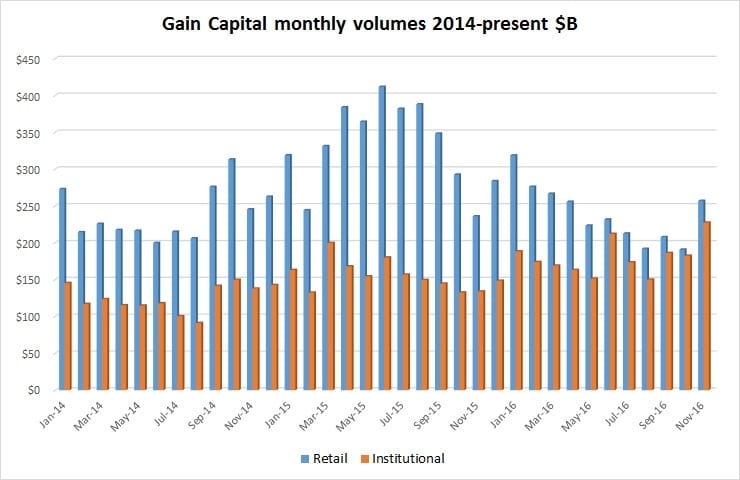 Gain Capital's November volumes press release can be seen here.