GBGroup, the global leader in Identity Intelligence, has announced that Avus Capital, a rapidly expanding international investment brokerage company, has selected its identity verification solution to improve the customer sign-up process. GBGroup will provide the company with a robust, global identity registration system, which can accurately validate customers from across the globe in seconds.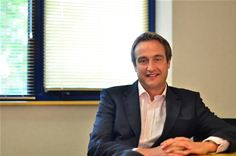 Avus Capital enables clients in over 65 countries around the world to trade FX, gold, oil and stocks on the global financial markets. The company's platform, Trading 212 Pro, uniquely combines the latest technological innovations and outstanding order execution to ensure best trading experience for its customers. As the platform is 100% developed in-house it provides Avus Capital the flexibility to adapt it quickly to clients' needs and demands. This efficiency is a key proposition for the company which operates in a complex and busy market.
Branching out: Bulgarian based FX broker Avus Capital (Trading 212) receives UK FCA regulation
Identity verification may be a legal requirement for financial institutions. However, the speed of which this is carried out is what impacts clients' decisions and sets companies apart from their competitors.
Borislav Nedialkov, Director of Avus Capital UK, said: "The speed and ease of GBGroup's identity verification solution was one of the key factors when choosing the company as our verification partner. Working with GBGroup certainly services our regulatory obligations, but the company offers us more than that, GBGroup's identity verification software allows us to obtain beneficial information which ultimately allows us to provide a better service and solution to our customers globally."
"The skills and knowledge GBGroup have in the development and implementation of their systems to meet the requirements of the financial sector is impressive. We value the expertise of GBGroup and know that through the company we have a service we can trust and rely on to consistently deliver to the needs of our organisation and our customers," Nedialkov continued.
Glenn Porter, General Manager International Identity Verification at GBGroup, explained: "We are living in an increasingly digital world and as customer expectation grows, service providers must be able to offer solutions which enable secure, reliable and speedy registration and identity verification to increasingly complex services. GBGroup are delighted to be working with Avus Capital and contribute to their global expansion."
The following two tabs change content below.
Latest research from Mike Fox (see all)