Australia's financial regulator ASIC has announced that, following an ASIC investigation, payday lender Cash Converters will refund $10.8 million to consumers who received small amount loans under approximately 118,000 small amount credit contracts.
Cash Converters has also paid a $1.35 million penalty following the issuing of infringement notices by ASIC.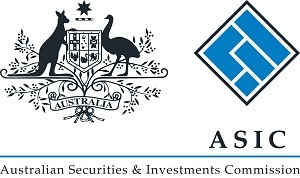 ASIC has agreed to accept an enforceable undertaking from Cash Converters following concerns that, in respect of small amount loans processed via its online website at www.cashconverters.com.au, Cash Converters failed to make reasonable inquiries into consumers' income and expenses, particularly in situations where the small amount loan was presumed by the credit legislation to be unsuitable.
In addition, ASIC had concerns that Cash Converters did not take reasonable steps to verify consumers' expenses in accordance with its responsible lending obligations. Instead of assessing the actual expenses recorded in a consumer's bank statements, Cash Converters applied an internally-generated assumed benchmark that had no relationship to the real expenses of the individual consumer.
For the small amount loans that were likely to be unsuitable because of the consumer's circumstances, ASIC was concerned that Cash Converters failed to assess the loans as unsuitable for the particular consumers and subsequently entered into them in breach of the credit legislation.
Cash Converters has paid penalties totaling $1.35 million following the issue of 30 infringement notices by ASIC, where ASIC had reasonable grounds to believe that Cash Converters failed to assess small amount loans as unsuitable, and entering into those unsuitable loans, when the loans were presumed to be unsuitable under the credit legislation.
Under the Enforceable Undertaking accepted by ASIC, Cash Converters is required to:
refund eligible consumers $10.8 million in fees through a consumer remediation program overseen by an independent expert who will report to ASIC; and
engage that same independent expert to review its current business operations and compliance with the consumer credit regime and report to ASIC.
According to ASIC Deputy Chairman Peter Kell,
ASIC is seeking to protect financially vulnerable consumers, many of whom are recipients of welfare payments, from falling victim to unsuitable payday loans. Payday lending is a high priority area for ASIC, and we will continue to pursue lenders who do not follow their responsible lending obligations.
Consumers who had two or more small amount loans in the 90 days before taking out another small amount loan through Cash Converters' website during the period 1 July 2013 to 1 June 2016 should expect to be contacted in due course with information about their refund.