The ending of 2016 seems to turn out quite well for FX broker Alpari. Turnover of the company showed an increase of 4% MoM last month and amounted to $89.4 billion. These results show that this has been Alpari's best forex volumes month since May 2016.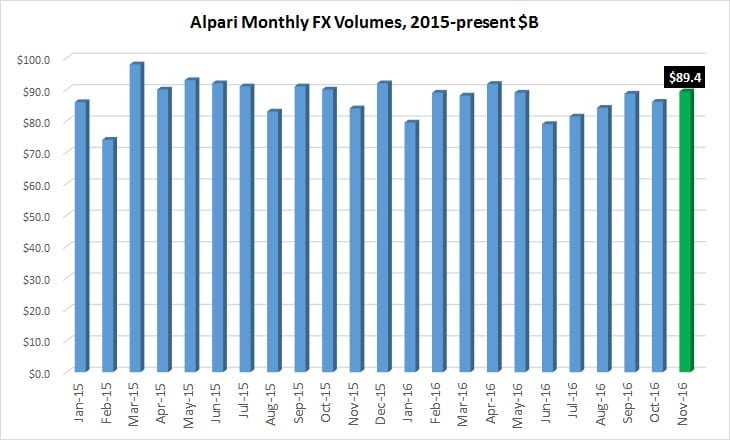 The main drivers of growth during this period were obviously currency pairs EURUSD and USDJPY.
Late November was quite an important time for Alpari – the Bank of Russia has decided to grant the company the license Alpari Forex LLC. Clients of the international financial and investment Alpari brand can now operate in Russia's judiciary financial markets.
Another significant event in the Russian market last month was the signing of a strategic cooperation agreement between the Russian company Alpari Gold and the Association NP RTS.