eFX trading technology solutions provider TradAir has announced that it is now using AWS's London Region to reduce round-trip latency and improve its execution performance.
AWS, or Amazon Web Services, is a leading global hosting provider owned by Amazon.com, Inc. (NASDAQ:AMZN).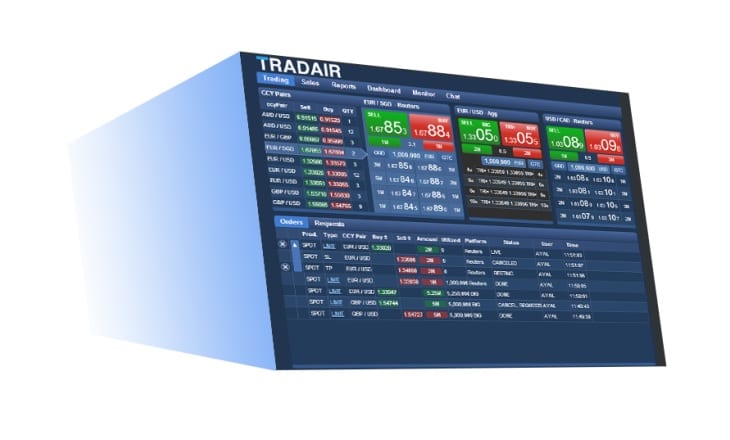 TradAir's fully managed low-latency trading technology solutions hosted in Equinix LD4 are now also hosted in the AWS London Region. The new AWS UK Region provides the scale, reach and high-availability critical for TradAir's cloud-based trading platform.
The AWS London Region's proximity to TradAir's industry-leading selection of primary FX liquidity providers and trading venues helps reduce round trip order latency, which results in higher fill ratios and reduced slippage. This should result in improved execution performance and an outstanding trading experience for TradAir clients and their customers.
TradAir claims that now live in the AWS London Region will deliver significant benefits to TradAir clients:
Robust, futureproof FX trading platform: Latest in high-performance, scalable and fully managed Web, Cloud, BigData, and HTML5 technology, with superior customer support
Security, scalability, and high-availability: AWS provides the security, scalability, reach and high-availability required to support our high-performance trading platform
Improved execution and performance: Servers being deployed in proximity to LPs and trading venues, helping to reduce trip trade latency and improve execution performance
Outstanding trading experience: Fully customizable, zero install HTML5 trading platform, delivers high-performance, and ease of deployment with global reach
Advanced trading analytic engine: Deep, actionable insight across platform, to optimize liquidity provision, client pricing and risk management
David Elliot, Solutions Architecture Manager, Financial Services, Amazon Web Services, commented on TradAir's deployment:
We are delighted that TradAir is now live in the AWS London Region, they have been a customer for many years.

By leveraging AWS, TradAir benefits from lower latency with servers deployed in proximity to key FX liquidity providers and trading venues in the city of London.
Illit Geller, TradAir CEO added:
We are pleased to announce that TradAir's high-performance, low-latency trading technology solutions are now deployed from AWS's new London Region. AWS's unmatched maturity, security, and performance, are fundamental for delivering high-performance trading platforms.

By locating our servers closer to our industry-leading selection of FX liquidity providers, we have further reduced round-trip order latency, resulting in higher fill ratios, reduced slippage, and improved execution performance. Ensuring our clients and their customers continue to receive an outstanding trading experience.
TradAir stated that the highly configurable modular platform can be extended to support new workflows, enabling firms to rapidly respond to changing business and customer needs, and an evolving regulatory landscape.