Traditional wealth managers set to lose market share to robo-advisors, according to the data and analytics company GlobalData. The robo-advisory market is increasing in competition globally, with more start-ups entering the wealth management industry year by year, the company added.
Broadridge claimed that robo-advisors and inorganic intelligence are the future of wealth management industry back in 2017. Overstock.com and tZERO Advisors, as well as CGS-CIMB Securities launched robo-advisor digital investment platforms last year.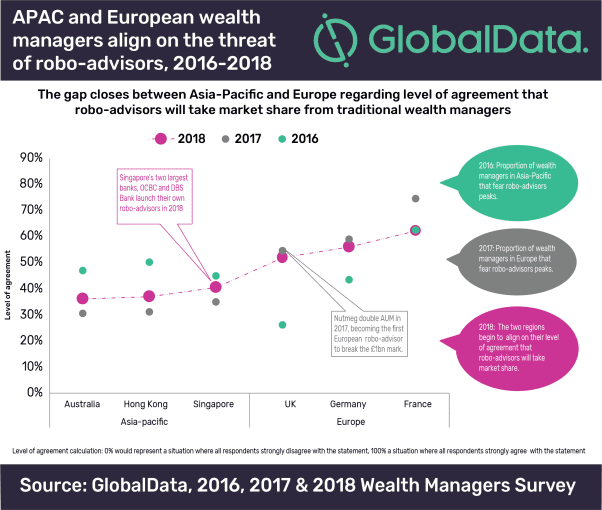 Sergel Woldemicheal, Wealth Management Analyst at GlobalData commented on the news:
In previous years, traditional wealth managers across the globe had a widespread level of agreement that robo-advice would seize market share.

However, as of 2018, the level of agreement that Asian-Pacific and European wealth managers will lose market share to robo-advisors is beginning to align.

For traditional wealth managers to reduce the risk of losing market share, they would benefit from introducing a digital investment platform.", he concluded.