Horizon Software, the global provider of electronic trading and investment management technology, just announced the extension of its long-term relationship with Edelweiss International Singapore (Pte) Limited, a subsidiary of Edelweiss Financial Services Limited, one of India's leading diversified financial services companies. Edelweiss will be using the latest version of Horizon's trading technology as a strategic element of their trading.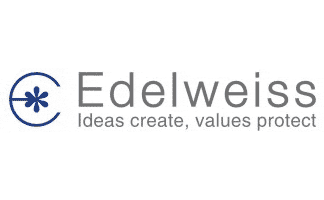 Navin Amarnani, Senior Vice President at Edelweiss Singapore, commented:
Horizon provides our trading teams with immediate access to a comprehensive range of features and the ability to execute sophisticated strategies and workflows. Their unique 'Trade your way' philosophy gives us powerful customization functions which significantly reduce our time-to-market for designing a trading strategy. Importantly, we are able to keep our proprietary models confidential and that's crucial for our business growth.
Edelweiss Singapore has been a client since 2014 and has moved quickly to install the latest version of the Horizon Platform for Automated Trading (HPAT) in order to benefit from the enhanced core features for basket order management, integrated pre-trade risk measures and algo strategy testing framework. HPAT is an event-driven solution.
Clement Pelletier, APAC Sales Director at Horizon, said:
Our long-term relationship with Edelweiss Singapore has seen a very successful deployment of HPAT and we have enabled Edelweiss Singapore to develop and execute advanced proprietary strategies. Edelweiss Singapore has ambitious plans for growth in the APAC region. We are very proud to be a core part of their technology strategy for the future.
HPAT, Horizon's flexible high-frequency trading solution enables buy-side and sell-side institutions to develop and deploy proprietary algorithmic strategies within their EMS. The platform handles cross-asset and cross-product trading strategies on cash and derivatives markets.