Blockchain-based social and copy trading platform CopyCash has announced that CopyCash will deploy Tradency's auto trade-by-knowledge technology to support its CopyCash's platform, which it calls 'Social Travesting'.
We had reported exclusively on the planned launch of CopyCash late last year. Tradency CEO Lior Nabat is on CopyCash's advisory board.
This collaboration will enable CopyCash to instantaneously drive user adoption and increase the value of CopyCashCoin ("CCC"), a utility token used as a payment mechanism in the CopyCash ecosystem.
CopyCash aims to address the issue of fraud in social trading platforms. Utilizing blockchain technology, CopyCash is able to provide a decentralized, transparent and secured social trading and copytrading platform. Expert traders are verified on blockchain and trading signals are made public. The platform is also governed by a dedicated system of smart contracts.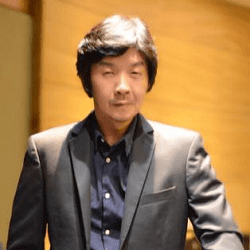 Dr. Bobby Lieu, CEO of CopyCash said:
We are confident that Tradency's turnkey technology will enable us to realize our vision of offering users a truly genuine and transparent trading environment, and diversify their investment portfolios with different strategies.  It is prudent to select collaborators who meet the stringent regulatory requirements and at the same time, incorporate risk management into its technology. As a renowned pioneer in social trading, copytrading and known for its high standard bank-grade service and for the robust and scalable nature of its technology, Tradency will be the key for the success of CopyCash's Social Travesting platform.
With Tradency's auto trade-by-knowledge technology and CopyCash's blockchain development team, CopyCash stated that it is poised to disrupt and take social trading and copytrading to greater heights.
As we exclusively reported in December revealing he company's launch, CopyCash did not, of course, invent social or copy trading, which has had a very mixed history (mainly negative) in the Retail FX sector. While social trading – enabling novice traders to gain from the expertise of experienced traders while giving the experienced traders an income stream from "being followed" – it simply has been difficult to put into practice, with perhaps one recent success being at Ayondo.
According to CopyCash, a common problem in the social trading world is one of prevalent fraud. This happens because much of social trading is done via a centralized service. Thus, verification and credibility become a common problem. Many such frauds are found in countries like India and China. There is no platform for bona fide traders and investors to benefit from a social trading service via a decentralized platform.
CopyCash is looking to change that, via an ecosystem that is made transparent and genuine as it is built on blockchain technology. CopyCash has coined its own term for social trading and investing called "Social Travesting", which it states will be the hallmark of the CopyCash platform. The CopyCash platform will allow traders to build their own networks and participate in the successful trading results of others.
CopyCash states that it will be able to provide a transparent social trading and copytrading platform built on blockchain, where trading signals from top traders are made public. The platform is based on Ethereum, completely decentralized and governed by a dedicated system of smart contracts, which promotes security and transparency. Thus with CopyCash, everyone can leverage on the expertise of others in foreign exchange, cryptocurrencies, indices, stocks, CFDs and commodities, thereby creating a win-win situation for top traders and for customers alike.
CopyCash plans to connect with more than 30 exchanges or brokers such as CME and Coinbase via APIs. Users may open broker accounts in these exchanges to copytrade easily. Data information like the amount traded, time, price, currency and assets are stored in smart contracts. The rewards are also issued by smart contracts on the Ethereum blockchain.
Users send legal tender or cryptocurrency to accounts that connect with
exchanges and brokers. The accounts will interact with smart contracts to
trade and get rewarded by smart contracts automatically.
Traders are professionals working in financial institutions or corporations. They buy and sell cryptocurrencies or Forex on a daily basis. CopyCash will display the performance of each registered trader, allowing users to choose a trusted trader to follow and add his/her strategy into their investment portfolio.
CopyCash will also be open to affiliates. Affiliates can send new users to the CopyCash platform and get paid with CCC from CopyCash's affiliate smart contracts. CopyCash's token contracts and trading contracts will be deployed on the Ethereum blockchain. Traders', investors' and affiliates' crypto assets are also stored on the Ethereum blockchain.
As far as business model goes, CopyCash plans to charge customers what it calls an affordable annual subscription to access its social travesting eco-system. It will also charge commissions from profits generated by copytrading. CCC – Copycash's internal token – will be used as a privilege to pay commissions for profits generated by copytrading.
CopyCash has already held its ICO private pre-sale, and plans to soon launch its public pre-sale soon.
As we noted above, this isn't the first crack taken at truly democratizing and expanding the notion of social trading and investing. But at least in theory, this might be an example where the Blockchain provides a neat solution to some of the nagging issues social trading has faced in the past.