Italian financial regulator CONSOB has issued a warning regarding Retail Forex broker UP4X, owned by Up4X Ltd and operating from website up4x.com.
According to CONSOB,  UP4X ltd is not authorized to perform investment services and activities in Italy.
On the company's website it shows a license from offshore location Vanuatu. The company's main telephone line however is listed as being in Italy, which we believe led the regulator to issue the warning.
UP4X appears to be a client of Russian platform provider and MT4 integration firm EQVOLA, which designed the company's website. But they don't seem to have finished the job, still on the UP4X home page it reads "Here will be description about your company", as per below.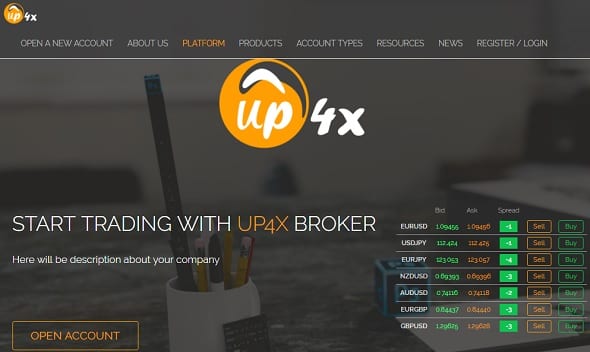 The CONSOB warning against UP4X can be seen here.