Bancor, the standard for creation of continuously liquid cryptocurrencies called "Smart Tokens", just announced that the invest.com Group will use the Bancor protocol to launch Stox, a prediction market platform.
Stox will deploy its smart token STX using the Bancor protocol to guarantee liquidity. Bancor raised $153 million last month through a Token Generation Event for its digital currency BNT.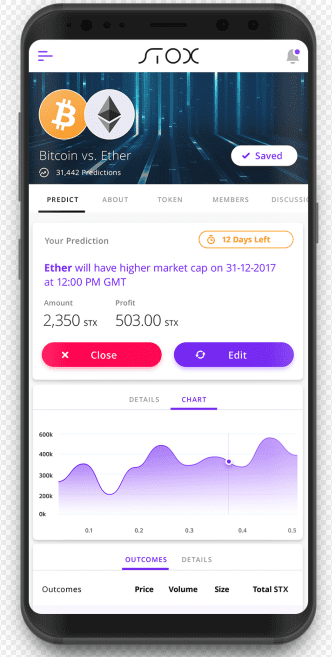 The invest.com team will issue its STX token while holding BNT as its reserve. Having the Bancor token in reserve guarantees continuous and high liquidity for Stox users on ethereum, an incentive for invest.com in choosing Bancor as the foundation for their platform.
Users of Stox's prediction market platform can purchase STX directly with the BNT smart token using Ether, as well as easily liquidate STX back to Ether, with low slippage and no spread.
Last week LeapRate has also learned that CySEC regulated company GS Sharestocks Ltd, which operates the invest.com and GetStocks.com online retail investment and trading sites, has added another Retail FX site to its portfolio, Topic Markets Limited operating at topicmarkets.com.
The Bancor protocol enables built-in price discovery and a guaranteed liquidity mechanism for tokens on smart contract blockchains. These smart tokens hold one or more other tokens in reserve and enable any party to instantly purchase or liquidate the smart token in exchange for any of its reserve tokens, which is how STX holders will be able to easily liquidate their tokens for BNT or ETH. The liquidation is done directly through the smart token's contract, at a continuously calculated price, according to a formula which balances buy and sell volumes. Bancor addresses the industry wide need for a token that can link all cryptocurrencies to each other without relying on traditional exchanges. Solving the liquidity challenge will allow anyone to create a token for their project or community without worrying about achieving liquidity. This will enable the long-tail of cryptocurrencies to emerge, potentially worth trillions of dollars.
Stox offers a strictly peer-to-peer trading experience. The platform is based off of blockchain technology, crowdsourced information, and runs using an algorithm that assesses what the crowd thinks about a specific event. The platform is also dynamic, meaning prediction patterns and assessments change based on events occurring daily.
For instance, the platform could show that 80% of users believe that Jon Snow will become King of the Seven Kingdoms. But, if Jon Snow is killed off again, the crowd could change their mind. If now only 10% of users think Snow will be King, then the platform will adjust the expected result based on that changing opinion through the price of that prediction.
We are excited to collaborate with Stox and support their effort to become a pioneer member in the Bancor network. We believe that the guaranteed liquidity and the stability of STX will benefit token holders, the Stox project at large and provide a strong case study for the Bancor protocol." said Eyal Hertzog, Chief of Product, Bancor.
Stox is a transformative step in our journey, as it allows us to combine the power of blockchain with the array of infrastructure, technical, sales and marketing assets that are currently powering invest.com," commented Ophir Gertner, Founder of The invest.com Group.