The Cyprus-based developer Dynamic Works has announced the integration of the MetaQuote's MetaTrader 5 trading platform with the Syntellicore CRM system.
Syntellicore is a complete, extensively configurable and expandable CRM system equipped with a modern Traders Room and catered specifically for Forex brokerages. Through the last few years, the product has evolved from an advanced generic CRM/CMS platform over time to a comprehensive application for brokerage firms, including solutions required for the most common needs seen within the financial services industry.
Founded in 2003, DW Dynamic Works Ltd is a global provider of integrated business management software. Dynamic Works customized software solutions enable companies around the world to manage all key business operations in a single hosted system.
The Syntellicore system features a variety of packages, including an installable on-premise solution or a PaaS solution.
The developers highlight the following Syntellicore key features:
Traders Room (or Cabinet). Clients access to a portal with several features, including management of their personal documents for KYC requirements and opening of trade accounts.
Traders Wallet to deposit, withdraw and transfer funds to MetaTrader 5 accounts.
IB Area allows Introducing Brokers to efficiently manage their clients.
Marketing, lead and sales management. Tools to monitor campaign performance, increase conversion and retention ratios with important metrics and analytics. Powerful tools for lead management and monitoring sales team's performance with useful metrics and advanced reporting.
Reporting with extensive customization capabilities.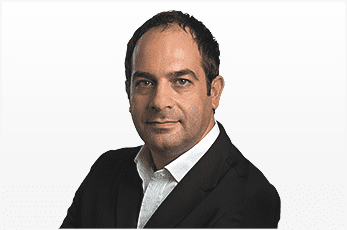 Dynamic Works has enhanced the Syntellicore system by integrating it with MetaTrader 5 under a single customer wallet," said Angelos Gregoriou, CEO of Dynamic Works. "In addition to a number of important benefits, Syntellicore can help brokerage firms looking for a seamless way to a transition of their existing client base from MetaTrader 4 to MetaTrader 5. Dynamic Works supports MetaQuotes' commitment to migrate the industry to the more advanced MetaTrader 5 platform.