The following market analysis was written by Ramy Abouzaid, ATFX (AE) Head of Market Research.
---
The American economy had recorded a sharp, yet expected, loss in job numbers in March report, as the report witnessed a loss of about 701,000 jobs in March, a figure that we expect to be revised in April's report showing worst figures than the forecast. The reading in March was much worse than the average market expectation for the US labour market with a loss of around 100,000 jobs.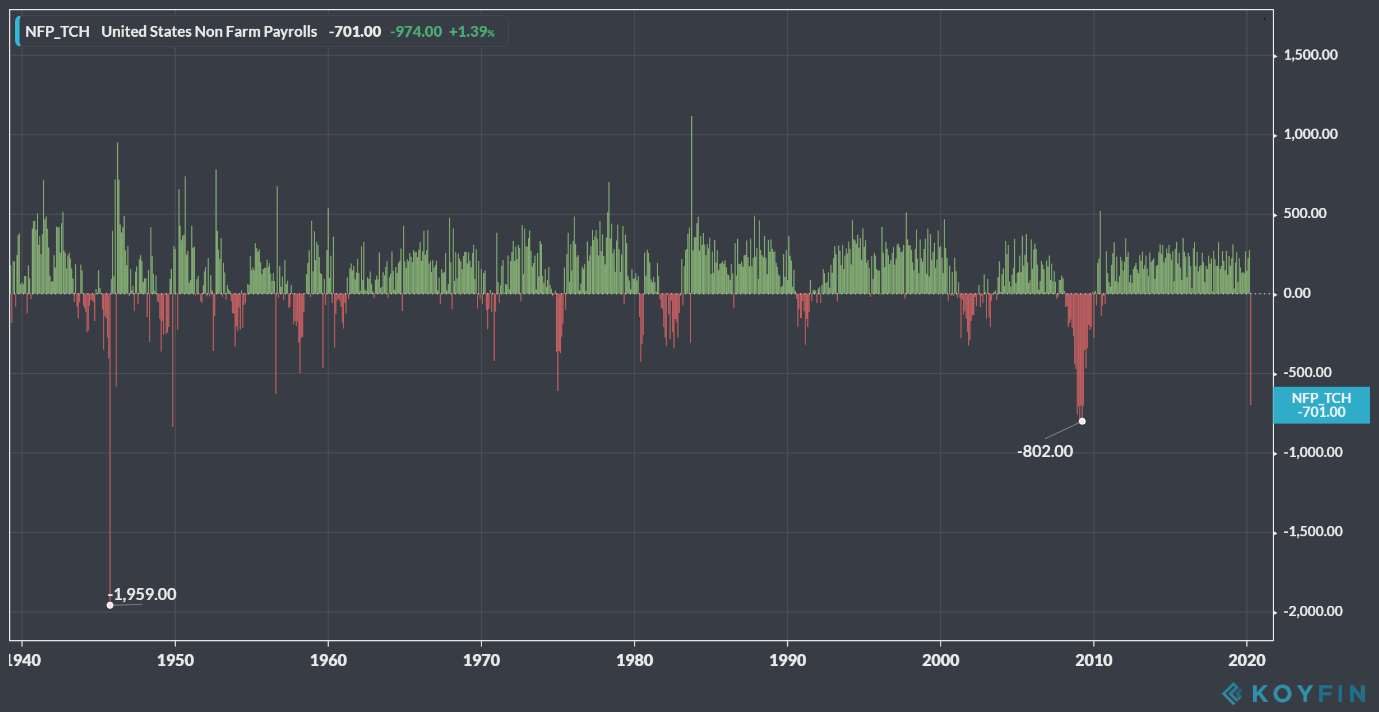 It should be noted that the loss reported in the monthly jobs report is the deepest since September 2010, but the numbers have not yet reached the losses recorded during the Great depression nor during the financial crisis of 2008, and as is known, the March's report  figures excluded last two weeks of March in which claims for unemployment benefits reached 10 million. Although, if we take a look at the five weeks between the data of March and April reports, we will find that the initial requests for unemployment benefits have increased by more than 26 million.