Forex
The US dollar lost some ground to other major currencies during early European trading but remains close to the almost three-year highs reached during the previous session. The greenback was in demand, following the release of the latest Federal Reserve minutes, which showed that several members of the monetary policy committee are inclined to back several half-percent rate hikes in the upcoming meetings. This hawkish stance of the Fed, whose willingness to move more aggressively than some of its counterparts, such as the ECB and BoJ, is likely to maintain support for the dollar in the run-up to the summer.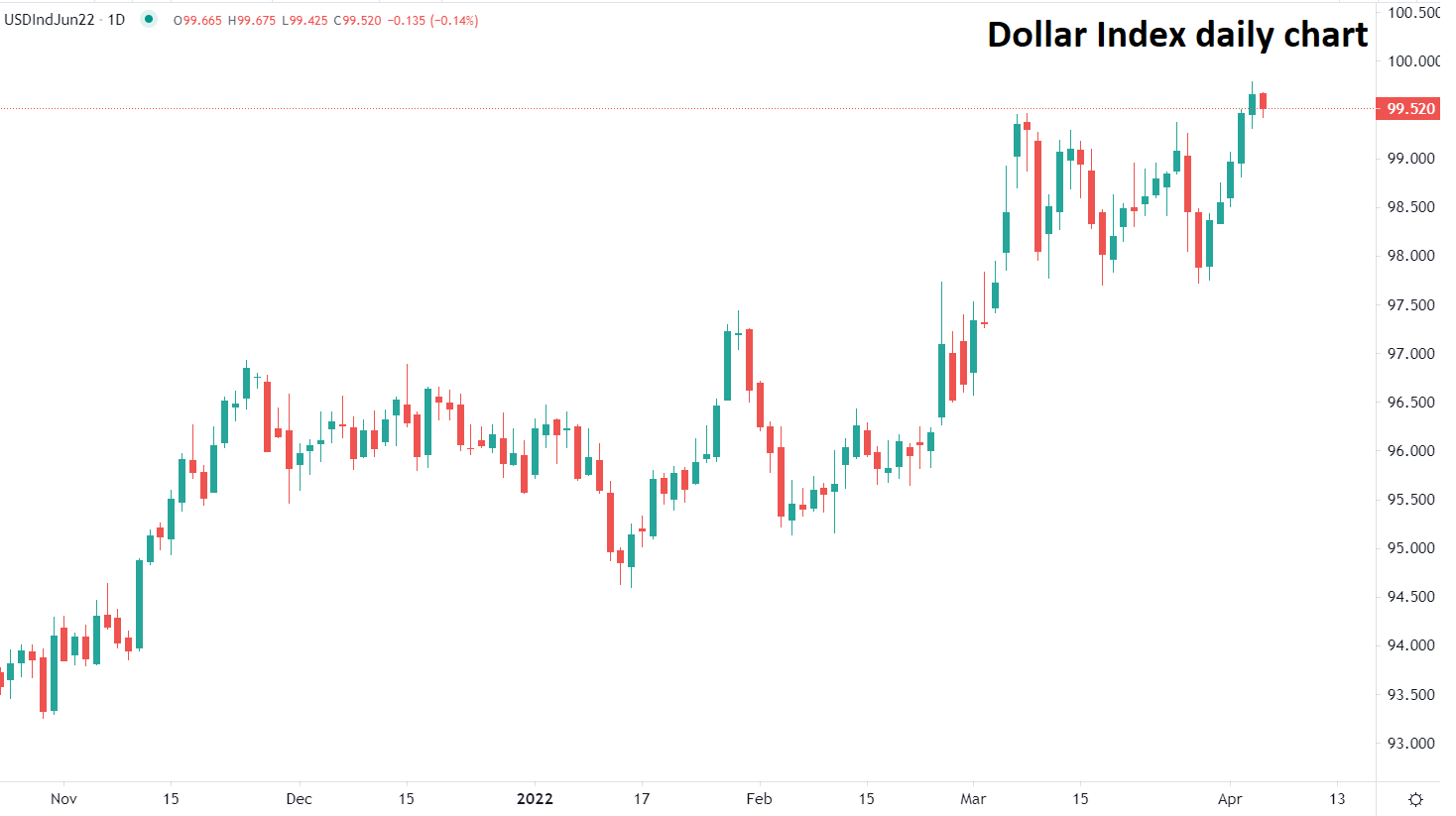 Ricardo Evangelista – Senior Analyst, ActivTrades
Oil
WTI crude oil prices recorded modest gains during early Thursday trading, remaining close to the three-week lows of the previous session. Prices dropped following easing supply-side concerns as the member countries of the International Energy Agency announced the intention to release into the market 60 million barrels of oil from their strategic reserves. Such move shows determination to face off supply-side risks posed by the continuing war in Ukraine and growing likelihood  that Russian oil will become increasingly scarce in Western markets. Also capping the scope for further gains in the price of the barrel are some signs of a drop in global demand, as the COVID situation in China continues to evolve and more lockdowns may translate into fewer orders from the world's second largest economy.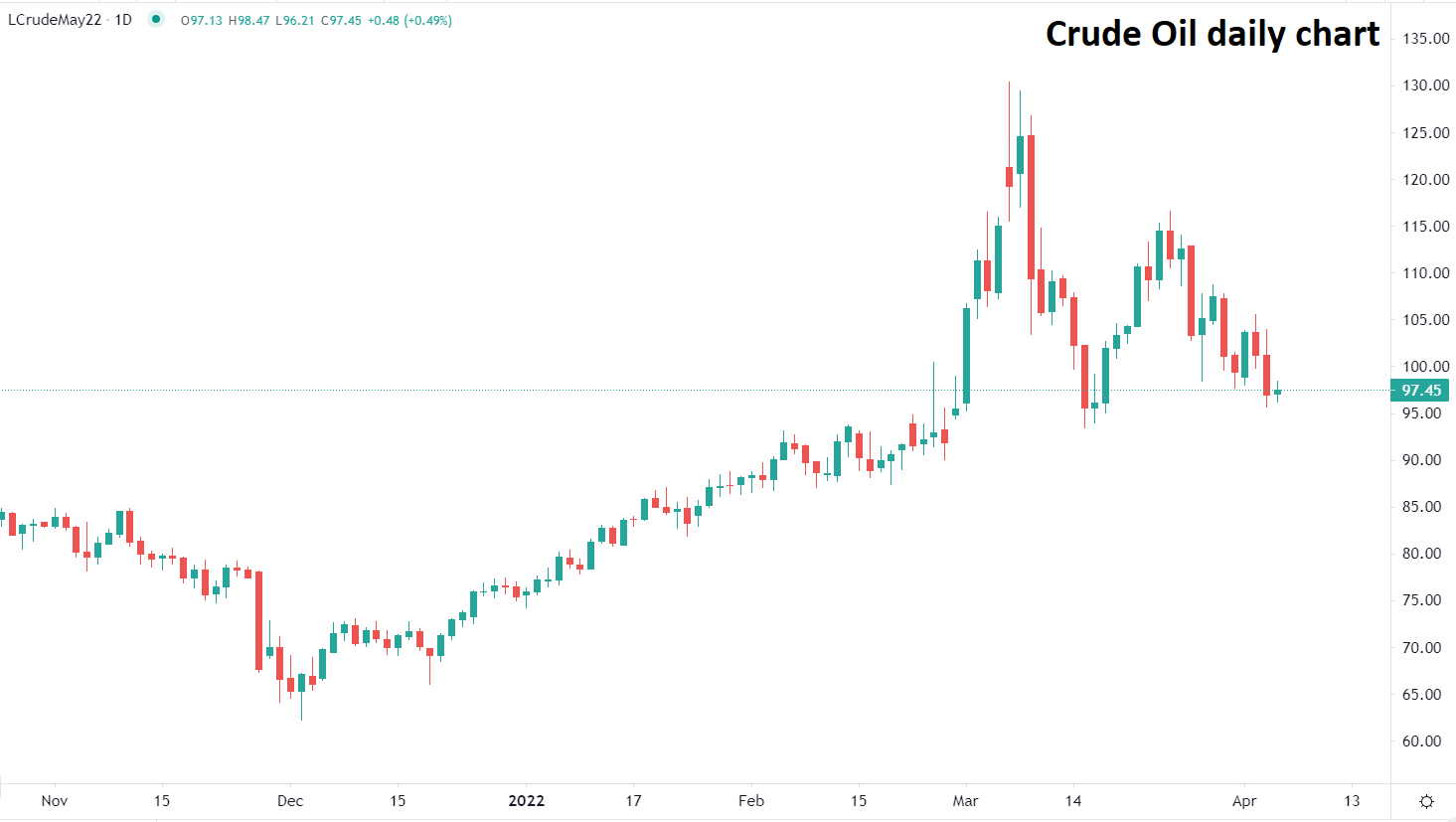 Ricardo Evangelista – Senior Analyst, ActivTrades