Forex
The US dollar index is falling during early Wednesday trading, carrying the momentum initiated during the previous session. There has been a slight easing of tensions between Russia and the West, after Moscow announced a partial withdrawal of troops from its border with Ukraine. The markets have so far reacted with optimism, pricing-out some of the geopolitical risk that had driven a flight to haven assets, amongst which we can include the US dollar. However, the greenback's losses are unlikely to be too pronounced because despite the relief generated by yesterday's troop withdrawal, tensions are still running high in Eastern Europe. Also, later today the Federal Reserve will release the minutes of its latest meeting; further hawkish signals from the US central bank may reignite support for the dollar.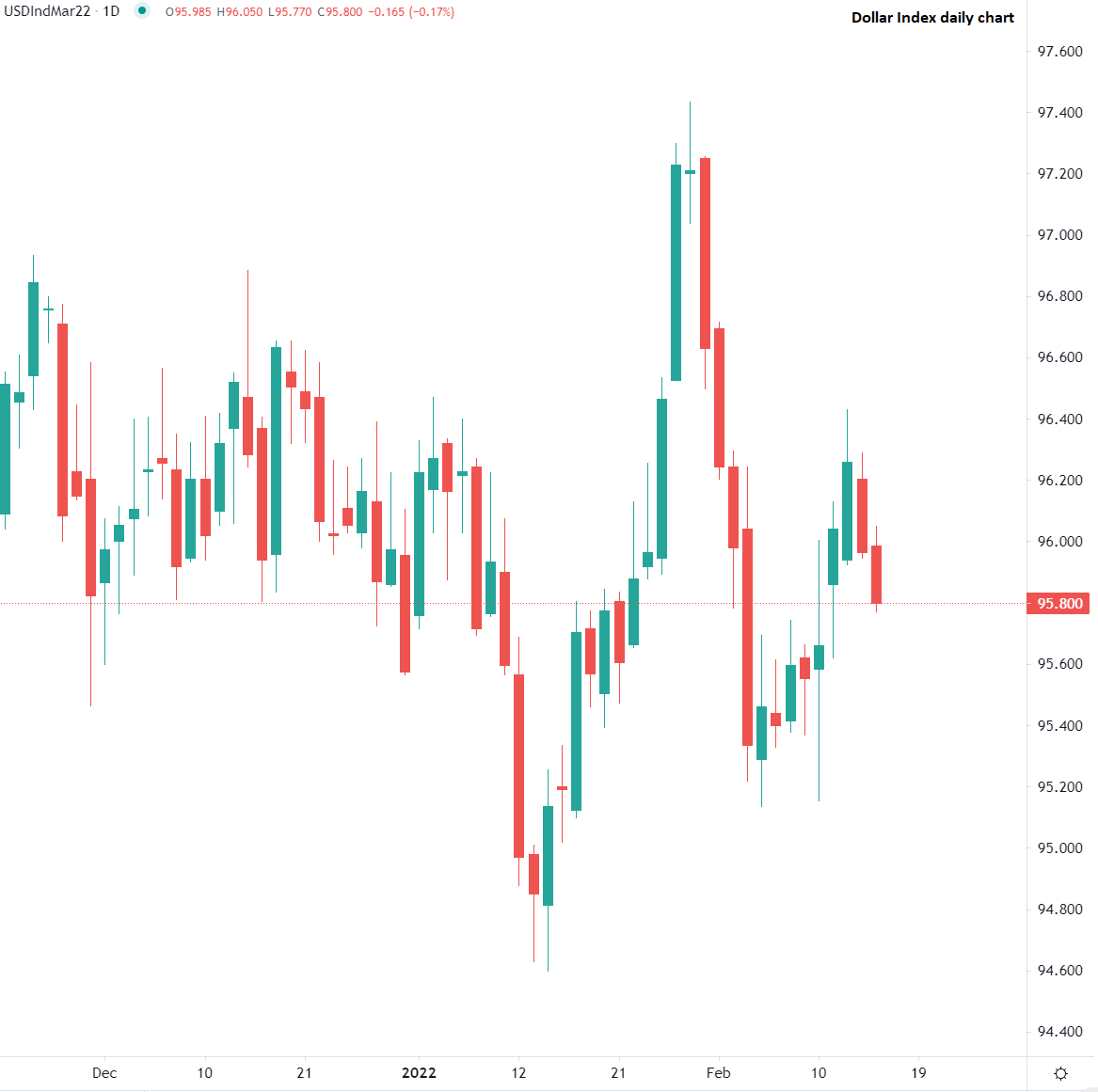 Ricardo Evangelista – Senior Analyst, ActivTrades
Oil
WTI crude oil prices are once again climbing during early Wednesday trading, after the previous session's losses which came after an easing in tensions between Russia and the West, following Moscow's partial withdrawal of troops from the border with Ukraine. Yesterday's price drop resulted from investors closing positions to realize profits when some of the geopolitical tension started to fizzle-out; however, the fundamentals behind oil's recent price gains remain in place, with insufficient supply in the face of growing global demand. Even as chances grow of a peaceful resolution for the dispute in Eastern Europe, mounting demand and a tight supply will keep prices supported, with the $100 per barrel mark looming ever closer.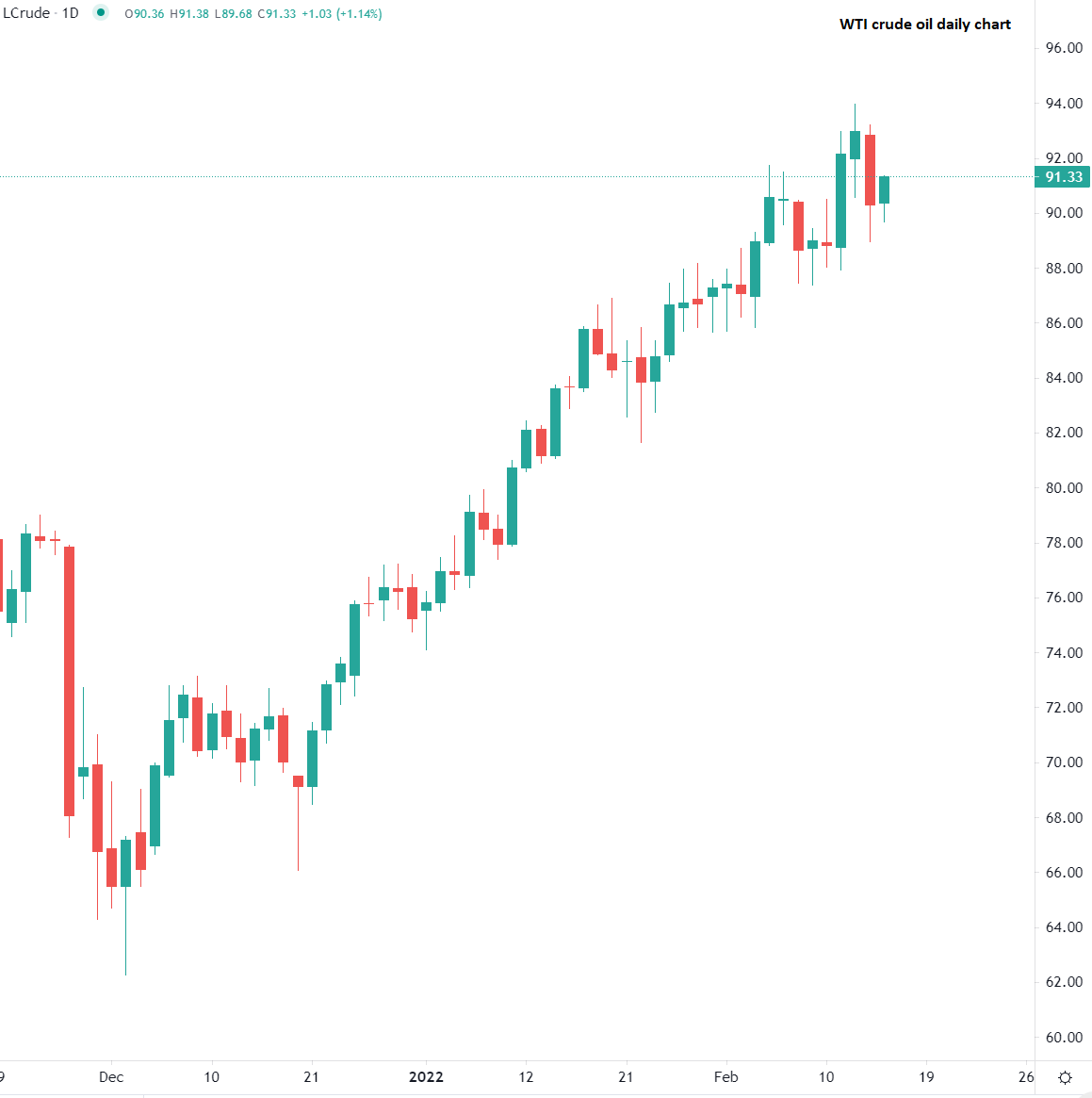 Ricardo Evangelista – Senior analyst, ActivTrades