FOREX
The pound is gaining ground on all other major currencies following a weekend dominated by local elections in England and Scotland, with the main takeaways from both being receding political risks for the UK. The outcome of the Scottish election in particular provided support for the pound, as the SNP failed to secure an outright majority, leading most analysts to predict that London will be able to delay a new Scottish independence referendum for at least a few years, reducing the near-term risk of a break-up of the UK and the detrimental impact such an outcome is likely to have on the value of the currency.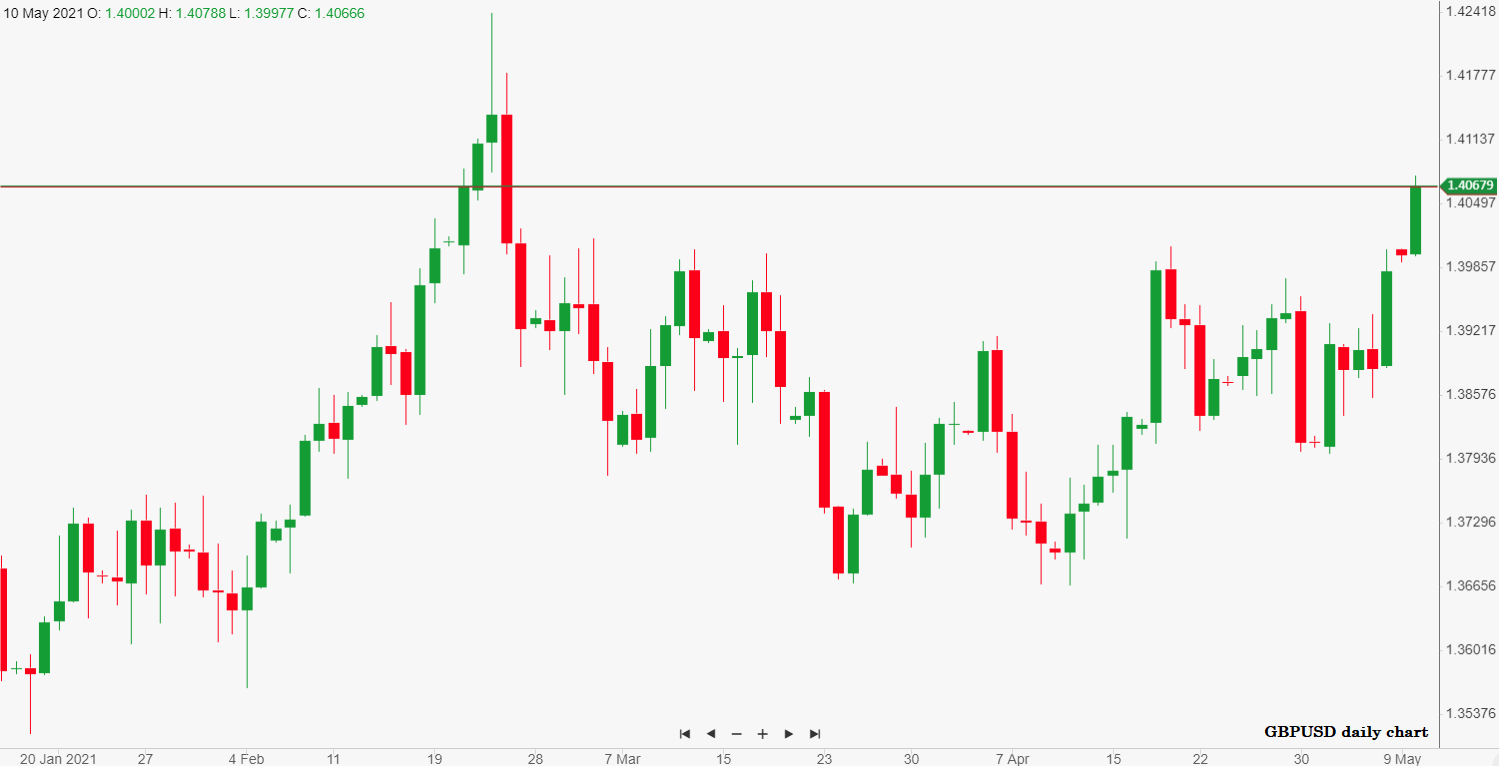 Ricardo Evangelista – Senior analyst, ActivTrades 
GOLD
Gold has started the new week still in green with fresh gains confirming last week's bullish scenario and driving the price close to the resistance at $1,840. The positive outlook for gold has been further supported by the dollar's recent weakness.
Carlo Alberto De Casa– Chief analyst, ActivTrades