ActivTrades' Market Analysts prepared their daily commentary on traditional markets for April 17, 2020. This is not a trading advice. See details below:
---
FOREX
The pound is down versus all other major currencies as European trading warms up on Friday. Despite the slight drift in market sentiment towards a greater appetite for risk, sterling appears to have missed that train, on concerns about the country's economic prospects.
Yesterday the UK government extended the lockdown for another three weeks, as the coronavirus infection and fatality rates haven't yet reached their peak while the Office for Budget Responsibility warned of a drop in GDP in the order of 35% during the second quarter of 2020. Then there is the 'small matter' of Brexit which, with time running out, is still there to be dealt with. All in all, today's drop may just be the forerunner to more testing times ahead for the pound.
Ricardo Evangelista – Senior Analyst, ActivTrades
GOLD
The gold price is declining on the strength of the greenback and the spot price has fallen below $1,700 again. Bullion is challenging the strong bullish trendline of the last two weeks (see attached chart) and whether the price holds above this significant support or falls through it will be crucial in determining if gold will rebound or if we are close to a break down. Investors are celebrating, perhaps a little too early, the apparent effectiveness of the Gilead drug in treating coronavirus and speeding up patients' recovery from it. In this scenario, they are seeing less need to increase the percentage of gold in their portfolio and are moving back to some more risk-on assets.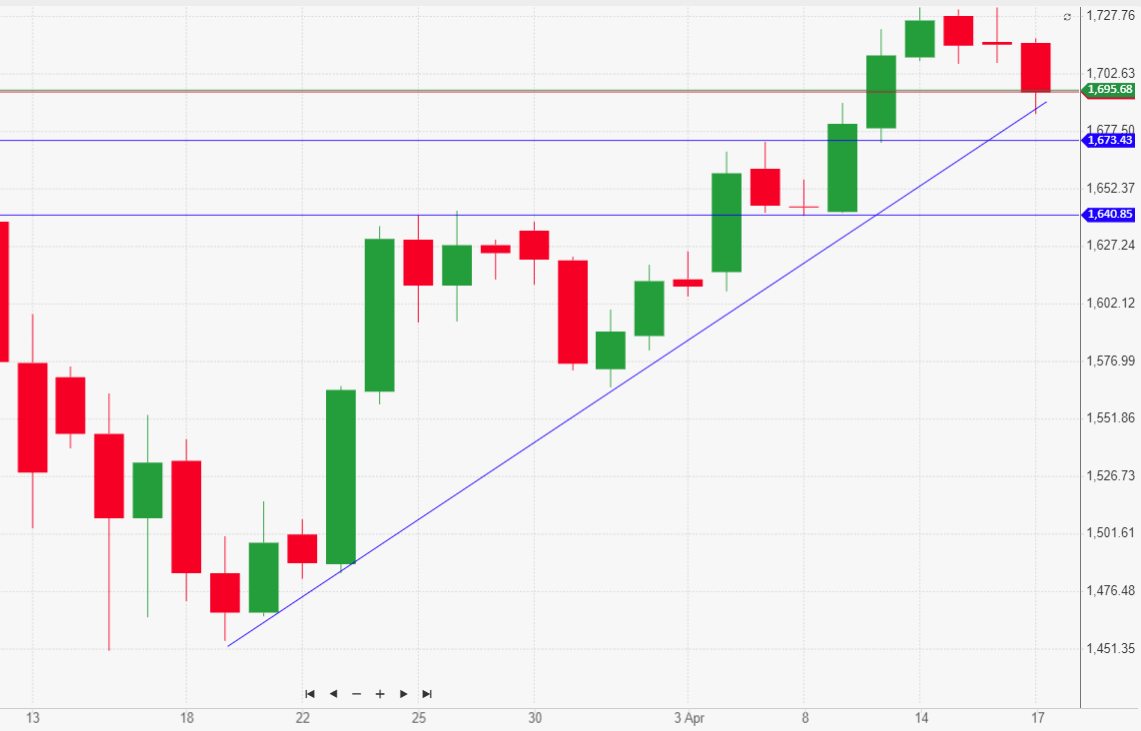 Carlo Alberto De Casa – Chief analyst, ActivTrades