FOREX
The Pound is down against most of its peers on a quieter than usual European Friday session, due to the May 1st holiday, which is observed throughout most of the continent. The main driver for sterling's weakness is the change in market sentiment to a more sombre mood, and this won't support currencies that are more closely linked to risk. The impact of this change becomes clearer when we compare the performance of the pound versus a traditional safe haven like the Japanese yen, with sterling down more than 0.5%.
Ricardo Evangelista – Senior Analyst, ActivTrades
GOLD
After a huge volume of sell orders for gold yesterday, the short term technical scenario has changed again. The spot price was unable to challenge the resistance level of $1,730-$1,735 and after two failed attempts in April to break above $1,730, this has now formed a double top, opening space for a temporary correction, particularly after gold lost more than $40 dollars in just 24 hours. The spot price is now trading near the key support level of $1,675 and a clear breakdown of this threshold would be a clear negative signal, with potential space for further falls to $1,630.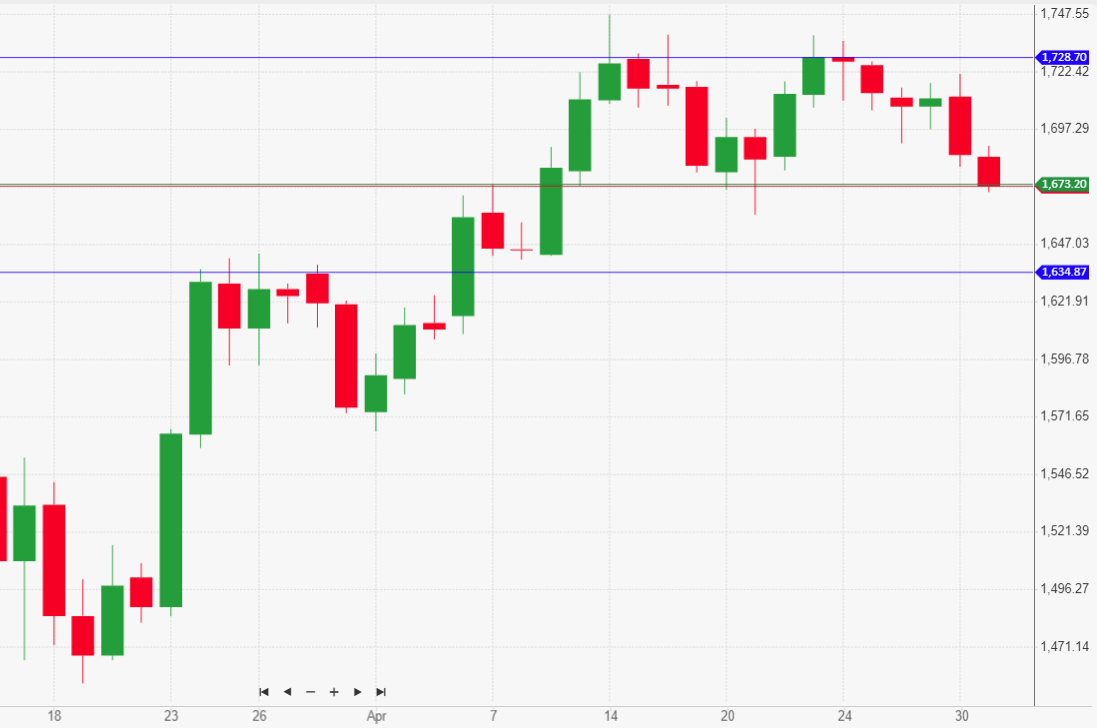 Carlo Alberto De Casa – Chief analyst, ActivTrades