Forex

The euro hedged up during early Tuesday trading, remaining nevertheless close to the minimums of Monday, when it touched levels not seen since May 2020 in relation to the dollar. The war in Ukraine is creating serious headwinds for the single currency, with Europe appearing particularly vulnerable to the conflict's economic fallout. Against such a backdrop the European Central Bank is now very unlikely to hike interest rates this year, despite the growing inflationary pressures, creating scope for further euro weakness in relation to other major currencies.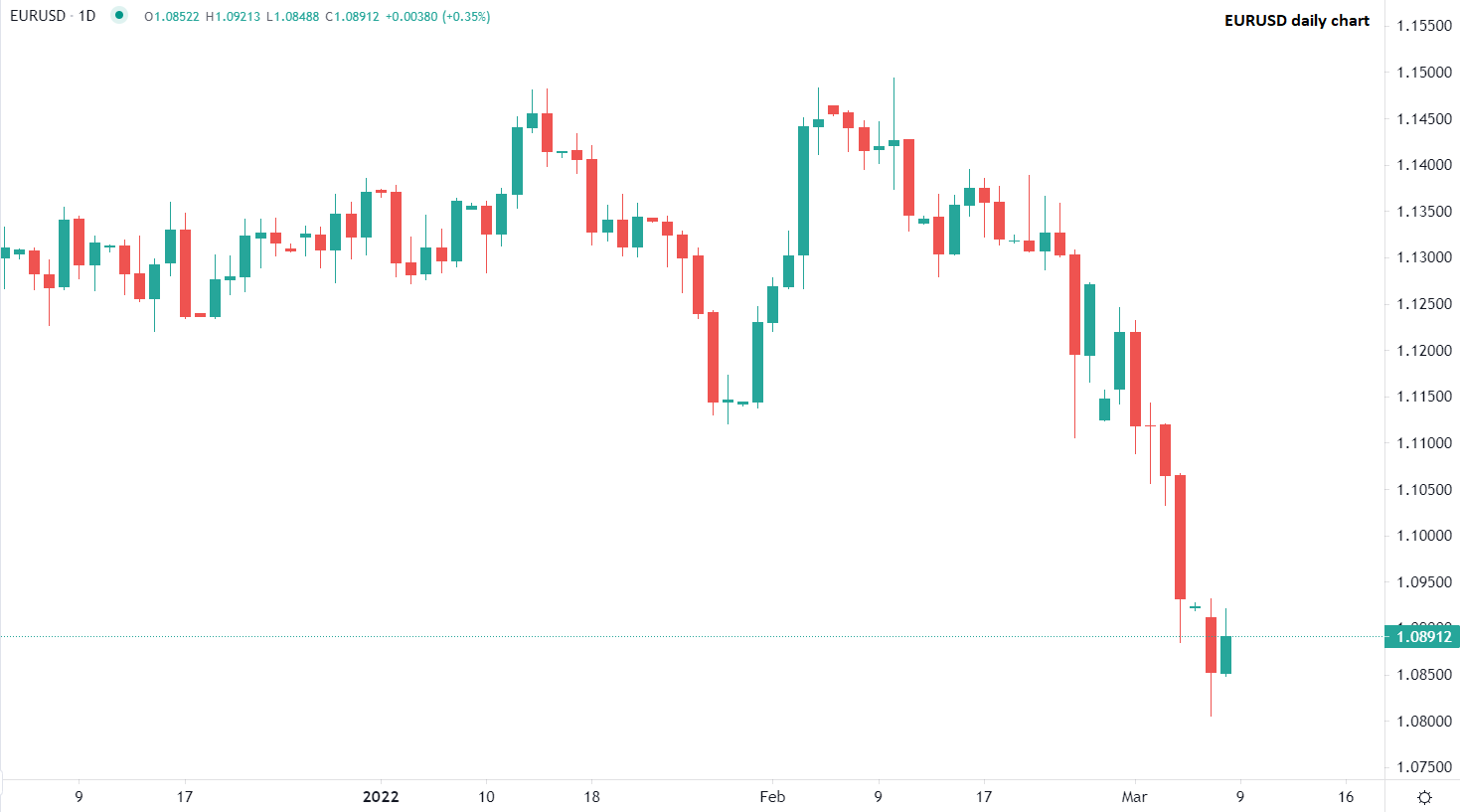 Ricardo Evangelista – Senior Analyst, ActivTrades
Oil
Brent oil prices approached $128 per barrel during early Tuesday trading, as concerns grow over the disruption of Russian oil exports. The US is hinting at the possibility of banning imports of Russian oil, with Moscow threatening to retaliate by suspending gas exports to Europe, a move that could trigger a complete Western blockade on Russian energy exports. Amidst a very tight energy market, the withdrawal of the 7 million barrels a day exported by Russia could have a devastating effect and end up driving prices to unprecedentedly high levels. That scenario is creating anxiety in the market and, as geopolitical tensions flare up, there may be scope for further price spikes.

Ricardo Evangelista – Senior Analyst, ActivTrades