FOREX
The dollar is gaining ground to other major currencies during early Thursday trading, once again assuming its safe haven role as the positivity of the last few days fizzles away. For most of the week market sentiment had been leaning towards a greater appetite for risk, as countries across Europe and the Americas started to reopen their economies. However, a degree of pessimism has returned to the markets, with investors taking stock of the gloomy picture painted by Fed officials who warned of tough times ahead for the economy.
Ricardo Evangelista – Senior Analyst, ActivTrades
OIL 
The oil price continues to soar as despite the huge degree of uncertainty surrounding the future of the global economy, with forecasts of a strong decline of GDP in the majority of countries, investors are betting on oil demand bouncing back relatively quickly, particularly from Asia. Furthermore, the recent rally is also being driven by expectations that a decline in production could see a temporary switch in the market balance from a huge oversupply to a possible deficit.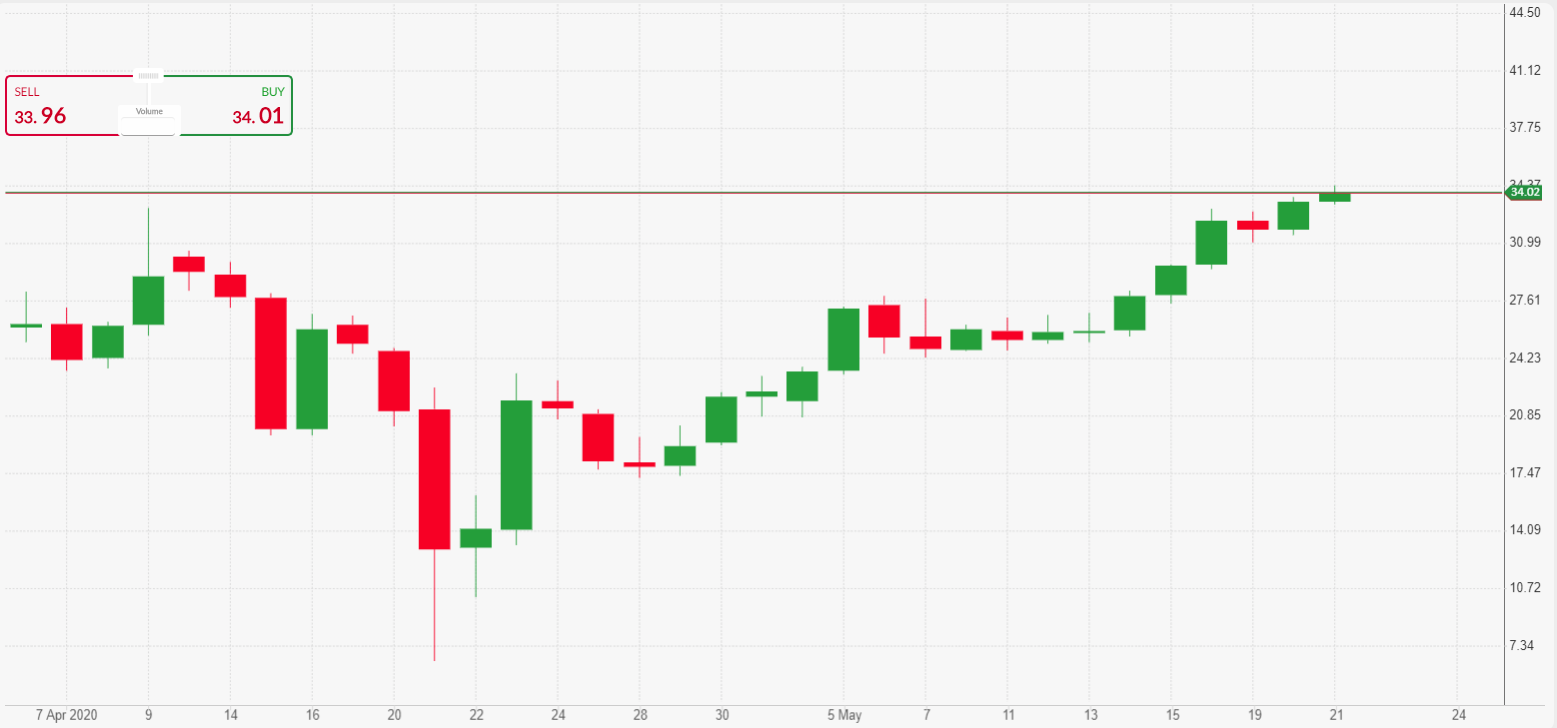 Carlo Alberto De Casa – Chief analyst, ActivTrades