ActivTrades' Market Analysts prepared their daily commentary on traditional markets for April 14, 2020. This is not a trading advice. See details below:
---
FOREX
A resurgence in risk appetite is dominating markets on Tuesday morning, mainly driven by the prospect of several countries restarting their economies after an extended period of lockdown. The positive sentiment has so far kept the US dollar under pressure, as investors who sought refuge in the greenback are now moving back into risk-related assets. This switch is boosting the performance of the so-called commodity currencies such as the Canadian and Australian dollars, as well as the Norwegian krone, which are all up versus the US dollar, as markets can see light at the end of the tunnel as some of the countries most affected by the coronavirus pandemic prepare to return to work.
Ricardo Evangelista – Senior Analyst, ActivTrades
GOLD
Gold is skyrocketing as uncertainty continues to dominate with the price climbing to its highest level in seven years, breaking through the key threshold of $1,700 in the process in another signal of strength for bullion. This new rally isn't related to a swift return of risk-off, but instead driven by the huge increase of the Federal Reserve's balance sheet. Technically the trend remains bullish as investors are looking to gold as a safe haven in case there will be a second bearish shock to stock markets after the sharp decline seen earlier this year.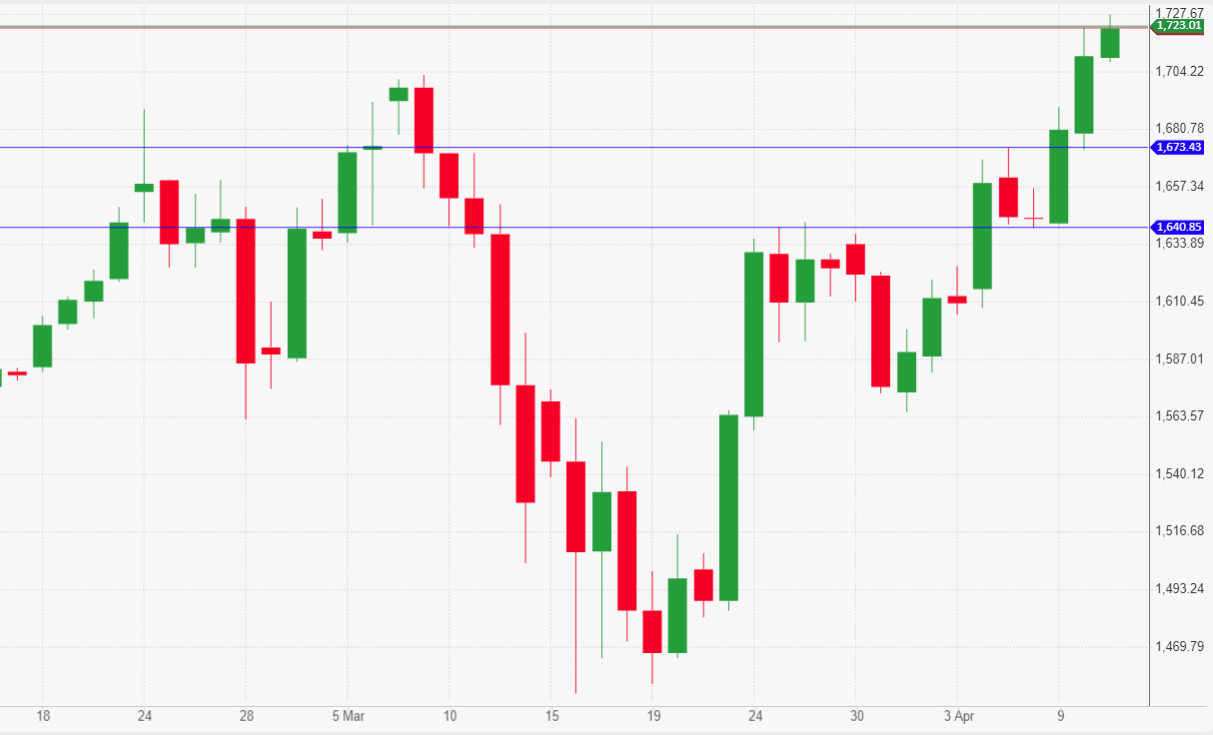 Carlo Alberto De Casa – Chief analyst, ActivTrades