ActivTrades' Market Analysts prepared their daily commentary on traditional markets for March 16, 2020. This is not a trading advice. See details below:
---
GOLD
The gold price jumped up to $1,570 on today's open, far higher than Friday's close, before returning to $1,535. Despite the huge liquidity that the Federal Reserve is splashing into markets, bullion seems to be unable to recover, at least for the time being, after last week's sell off. We are in a scenario where investors are selling whatever they can and this has also affected gold, probably more than it should be. The price is now dancing around the key support level of $1,530-$1,540, with large amounts of volatility. If bullion can manage to hold these levels then there is a good chance of a rebound to $1,575-$1,580.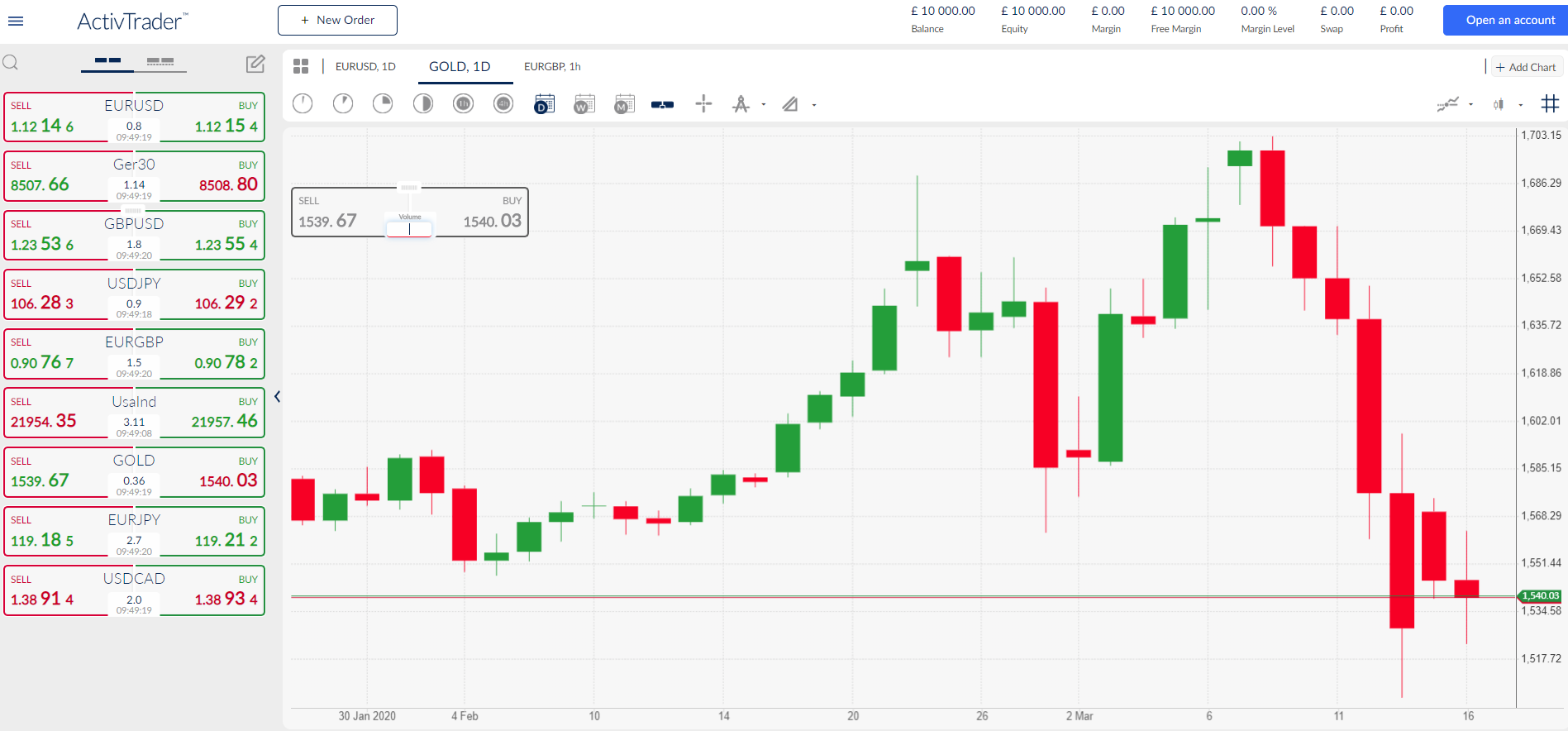 Carlo Alberto De Casa – Chief analyst, ActivTrades
EUROPEAN SHARES
Shares tumbled on Monday, alongside Asian markets, despite risk assets seeing a solid rebound at the end of last week. Panic and uncertainty remain the overriding themes as investors digest the latest negative economic developments caused by Covid-19. The strong degradation of the global economic outlook took a step further as more and more retail industries shut businesses down while many European nations took the decision to close borders and confine people at home in a move to delay the spread of the deadly virus. The Federal Reserve tried to reassure investors and stabilize prices and liquidity with an historical rate cut of 1 basis point, but even that didn't trigger any bullish price action on markets.
Despite the global response from monetary policy makers, investors now wonder what else central banks can do to mitigate the downside risk brought by coronavirus as well as put a floor on risk assets and sustain a solid recovery. European benchmarks are all trading lower with the Stoxx-600 Index sinking to its lowest since 2013 with all sectors in red territory. However, there are signs of price stabilization on bond markets, which could indicate a consolidation on European share markets this week.

Pierre Veyret– Technical analyst, ActivTrades