FCA regulated FX Prime of Prime brokerage CFH Clearing has announced senior changes at its board and top management levels, as the company seeks to accelerate its ambitious growth strategy under new owner Playtech PLC (LON:PTEC). Playtech acquired the CFH Group for $120 million late last year.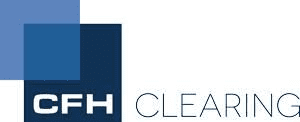 Lars Holst (pictured above), CEO of CFH Clearing has been promoted to Chairman of the London based company, whilst Matthew Maloney, CFO of CFH Group for the past three years after joining the company from TTT Moneycorp has been promoted to CEO. Their new roles will commence as of August 1, 2017.
As part of the new structure, CFH Clearing's Financial Controller, Paul Mildon, has been promoted to Finance Director. He will report directly to Matthew Maloney.
We believe that these management changes are just one step in what will be a drawn-out strategy by CFH Clearing to become a dominant player in services to FX brokers. We recently reported that CFH Clearing entered a new partnership with Backpack.io to provide a turnkey FX broker startup package, beyond its core FX prime brokerage and liquidity services.
Lars Holst, a co-founder of CFH Clearing, has been instrumental in CFH Clearing's success to date and the development of its market leading liquidity, clearing and technology. The FCA regulated firm has over 640 institutional clients and broker partners worldwide and is renowned as one of the top STP venues in the world, with $1.5 billion in direct interbank credit lines.
Matthew Maloney, a Chartered Accountant who joined the business in 2014 with a wealth of experience in the financial services sector, played a key role in the Playtech acquisition transaction and, as CEO of CFH Clearing, will be responsible for the day-to-day management of the business and overseeing all regulatory activities.
Christian Frahm, Chairman of CFH Group commented:
Lars has been an integral part of the founding team at CFH Clearing and has done an amazing job in taking us from a start-up to a world-renowned global player.  Matthew has impressed us all in a relatively short period of time and I have every confidence that he has the right skills and expertise to take the company to the next level.  We are making these changes at a time when client numbers are at a record high and we are seeing continuous growth following the Playtech acquisition.
Lars Holst added:
I am very proud of the role I have played in establishing CFH Clearing and driving the business forward. As we have said since the acquisition, the resources from Playtech add a new dimension to our business. This creates a great opportunity for the company and our clients. I am looking forward to the future with confidence and believe there's a great team in place to maximise opportunities.
Matthew Maloney stated:
Becoming CEO of CFH Clearing is a fantastic opportunity for me. Since joining CFH, the company has experienced significant global growth and I am very excited by CFH Clearing's vision and future growth potential. CFH Clearing has an extremely talented team across the organisation and an exceptional offering for institutional clients worldwide. I am looking forward to driving the business forward.