TriOptima, a NEX Group (LON:NXG) business which lowers costs and mitigates risk in OTC derivatives markets, announced today that it has included client cleared trades in a triReduce Mexico Peso (MXN) compression cycle in CME Clearing for the first time.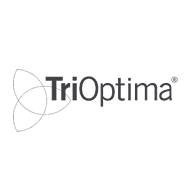 CME Clearing and TriOptima have offered 15 compression cycles in five currencies since they started collaborating in 2016, compressing a total of $26.1 trillion in notional principal, of which $1.2 trillion is in MXN. There were 17 participants in this cycle.
Jacaranda Nava, Head of Derivatives Trading, Banorte Mexico said:
We are pleased to be the first Mexican bank to participate in a cleared Mexican peso compression cycle. Since we are a major participant in the derivatives market, this compression process simplifies the management of our swaps portfolio and optimizes our capital requirements.

We are extremely pleased to partner with TriOptima to deliver greater capital efficiencies to the marketplace, now direct to clients in this MXN compression cycle," said Sunil Cutinho, President of CME Clearing. "As clients face additional balance sheet pressures from uncleared margin rules, we are very focused on providing services like multilateral compression, along with the breadth of cleared products we offer, to unlock significant value for our clients.
Peter Weibel, CEO of triReduce, added:
The launch of compression for client cleared trades in CME Clearing enables triReduce to expand its participant base and liquidity pool, enhancing compression results for everyone. Using the service, buy side clients can achieve risk, capital and operational efficiencies and reduce the regulatory burden on their FCMs (Futures Commission Merchants). We anticipate that more customers who are accessing clearing through their FCM's will participate in the triReduce service in future cycles.
Mariam Rafi, Americas Head of OTC Clearing at Citi, concluded:
Notional compression remains paramount in today's capital environment, and we are pleased to extend our capabilities to our clients for CME cleared swaps.
Client cleared trades are trades that a Clearing Broker or FCM clears on behalf of market participants who are not direct members of a clearinghouse. Citi, for example, is one of the first clearing brokers to offer the service to its clients. Until now only direct members of CME Clearing could compress trades using the multilateral, risk-constrained triReduce service.
CME Clearing and TriOptima will add Brazilian Real and Canadian Dollar triReduce cycles in 2017.