Next Group Holdings, Inc. (OTCMKTS:PLKD) announced today that on December 6, 2017 the Company has completed its acquisition of 51% of SDI NEXT Distribution LLC, previously announced August 24 as a Letter of Intent (Letter of Intent to Acquire Majority Interest in SDI Next Distributors LLC) with Fisk Holdings, LLC.
As Managing Member of the newly formed LLC, Next Group Holdings, Inc. will contribute a total of $500,000, to be paid per an agreed-upon schedule over a twelve-month period beginning December 2017. The completed acquisition consists of an established distribution business for third-party gift cards, mobile top up, financial services and content, which presently includes more than 30,000 U.S. retail locations, including store locations, convenience stores, bodegas, store fronts, etc. The Company's 51% stake in SDI NEXT also provides distribution for the Company's recently announced CUENTAS and MIO virtual mobile banking solutions aimed at unbanked, underbanked and financially underserved consumers, making them available to customers at the more than 30,000 retail locations SDI presently serves.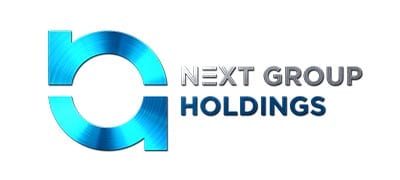 With third party gift cards already delivered to SDI NEXT's warehouse in New York, we are now rolling out our first product line, and should have retail locations up and running with some of the top-selling third party gift cards available within the coming weeks," said Arik Maimon, CEO, Next Group Holdings, Inc.

Sohel Kapadia, SDI CEO, noted "Our vast customer base throughout the U.S. are individuals for whom physical gift cards, mobile top up and financial services are part of daily life. We expect that bringing this new product line of premium third party gift cards to them through these small, owner-operated bodegas will be extremely successful.
Added Michael De Prado, Next Group Holdings President:
Importantly, we anticipate recognizing revenue from this 30,000+ retail location launch beginning in the final quarter of 2017, giving the Company another great ongoing boost to revenue.
The acquisition will play a key role in the upcoming broad-based launch for the Company's GPR (General Purpose Reload) CUENTAS virtual banking and MIO prepaid single use card programs. In combination with the Company's previously announced access to 8,800 stores, these products are anticipated to launch to consumers in 40% of the total U.S. small, single operator bodegas they are apt to visit on a daily basis.