London based electronic trading firm and exchange operator NEX Group PLC (LON: NXG) has announced its 2018 fiscal year results for the 12 months ended March 31, 2018, indicating modest but healthy growth across most of its business lines.
This is likely the last standalone financial year report for NEX, as the company has agreed to be acquired by US rival CME Group Inc (NASDAQ:CME) for $5.5 billion.
Overall, NEX Group revenues were up by 9% in FY2018, £591 million versus £541 million in 2017.
The company's NEX Markets division, consisting mainly of the BrokerTec and EBS platforms, did not have as great a year as the overall group, seeing a modest 4% rise in revenues.
Forex ECN EBS saw revenues rise 4% in 2018 to £151 million versus £145 million in fiscal 2017. BrokerTec – which is a global electronic platform for the trading of US Treasuries, European government bonds and EU and US repo – had flat revenues from last year at £155 million.
NEX said that revenue growth at EBS was underpinned by emerging markets currency pairs, whilst revenue trends in G10 currency pairs were strengthened in the final quarter by the return of overall market volatility.
During the year, EBS Market continued to develop and create liquidity in NDFs with average daily volume growing by more than 25% compared with last year. This was in part driven by the addition of non-bank participants to the NDF product offering. Volumes grew across most NDF pairs, in particular dollar/won and dollar/rupee.
NEX Markets continued to innovate throughout the year. NEX Quant Analytics, providing community-based analytics tool for clients trading on the EBS platform, was launched in September. Using benchmark data taken from the entire EBS ecosystem, the analytics service delivers real and measurable insight for clients into their own trading activities and the ability to look at their performance versus that of their peers. New Aggregation Logic (NAL) was initially introduced across Europe and is now set for a full global roll-out over the coming months. NAL aims to increase the experience of executing on EBS Direct for both liquidity providers and consumers by improving both pricing and certainty of execution for larger order sizes.
EBS Direct is a platform that allows liquidity providers to stream tailored prices directly to liquidity consumers. Interest in the platform continues to grow and the platform has more than 50 liquidity providers and 400 liquidity consumers using the service. FX forwards also continue to grow, with a 100% increase in average daily volume over the prior period and more than $10 billion traded daily.
EBS eFix, the matching service that enables clients to execute Fix interest electronically on the EBS Market platform, has continued to deliver significant growth. Average daily volume increased by more than 25% over the year to more than $2 billion matched per day.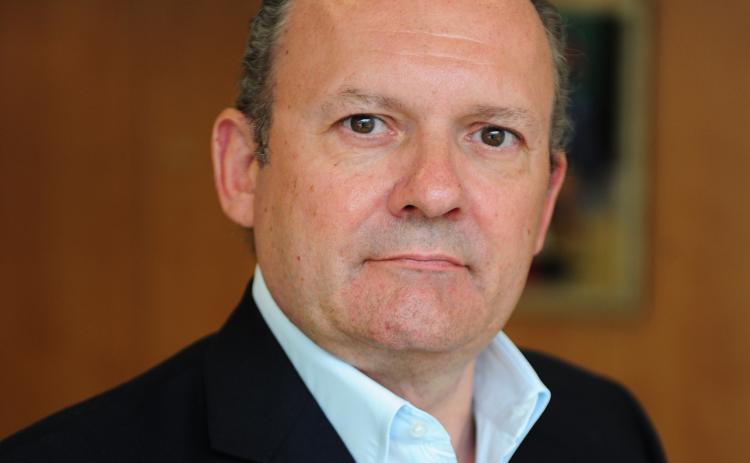 Michael Spencer, Group Chief Executive Officer, said:
Over the past year we have seen the continued growth of trading activity in emerging markets, increased demand for regulatory solutions and data analytics from the implementation of MiFID II, and the growing role of non-banks in our client base. In February, financial markets received a long awaited and much welcomed jolt of activity as volatility returned. Whilst it was short lived, the underlying level of market volatility is higher today than it was a year ago due to a sustained shift out of emerging market currencies into the US dollar and we have benefited from this. We had some notable and very hard won developments in the second half of the year. NEX Markets has delivered a 40% margin, NEX Optimisation recovered back to a 28% margin as promised, we saw a rebound in European repo trading and have been achieving continual record trading days in US repo. These are all important developments.

Last week our shareholders voted overwhelmingly in favour of the acquisition of NEX by CME Group. CME is the best buyer of NEX. Scale matters in this industry and bringing these companies together creates exciting revenue, technology and synergy opportunities. Once complete, this will be a truly industry-defining transaction and one which will bring huge benefits to our clients, the market, and to the City of London through CME's commitment to maintain London as its European headquarters. As Britain continues its path to leave the EU, commitments like this matter.
The full NEX Group release on its 2018 financials can be seen here.