NEX Group plc (LON:NXG), a financial technology company at the centre of global markets, announced today that Anna Ewing has been appointed to its Board as a non-executive director. She has also been appointed to the Risk Committee.
Ewing most recently worked for Nasdaq which she joined in 2000 and spent 15 years with the company. She held several senior executive roles including Chief Information Officer where she was responsible for the strategic planning, delivery and operational support for all Nasdaq technology systems and infrastructure. Ewing also established the Global Technology Solutions division, a dedicated technology and software business unit providing market technology and corporate intelligence solutions to the capital markets.
Prior to Nasdaq, Anna Ewing worked for CIBC World Markets and also spent 15 years at Merrill Lynch in a variety of technology and operations leadership roles.
Anna Ewing is a strong advocate of advancing STEM (science, technology, engineering and mathematics) education and entrepreneurship and currently serves on the boards of the New York Hall of Science and the Nasdaq Entrepreneurial Center. Anna is also a member of Astia Angels which invests in high-growth businesses led by female entrepreneurs.
She studied Economics at Toronto's York University and gained an MBA from the Schulich School of Business, York University.
Charles Gregson, Chairman of NEX Group, said:
On behalf of the Board I am delighted to welcome Anna to NEX. She brings significant technology and operations experience to NEX which I am confident will support our development and growth as a financial technology company. I look forward to working with Anna on the Board.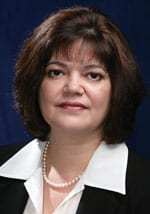 Anna Ewing, added:
This is an exciting time to be joining NEX. I believe that my previous experience at Nasdaq, CIBC and Merrill Lynch will be directly relevant to NEX as a financial technology company. I am looking forward to getting to work with the other Board members.
As at the date of this announcement, Anna Ewing has no beneficial interest in the ordinary shares of NEX Group plc.