LeapRate has learned via regulatory filings in the UK that the newly installed CFO of NEX Group PLC (LON:NXG), Samantha Wren, has been granted 39,713 shares as part of the company's Performance Share Plan.
At the current share price of £6.39, the grant is worth £254,000, or USD $326,000.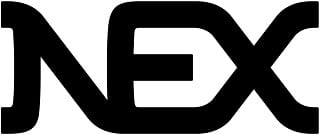 The award will normally vest in three years on May 23, 2020 subject to Ms. Wren continuing to hold an office or employment within the NEX Group, and the achievement of the following performance conditions measured over a three year period to March 31, 2020:
1. half the 2017 PSP award will be subject to a Total Shareholder Return performance condition; and
2. the remaining 50% of the 2017 award will be subject to a point-to-point EPS performance condition.
Samantha Wren joined NEX Group (previously known as ICAP plc) in 2009 as Group Treasurer and has held a number of senior finance, operational and commercial roles, including Chief Operating Officer of the global broking division. In March 2016, Samantha was appointed Chief Commercial Officer for the Group, most recently supporting NEX Markets. She chairs the Group Finance Committee. Last month Ms. Wren was formally named CFO of NEX Group, and was added to the company's Board.