Monex Group, Inc. (TSE 8698, Oki Matsumoto, Representative Executive Officer and CEO) today reported the following quarterly financial results for the first half of the fiscal year ending March 31, 2018 prepared in accordance with the generally accepted accounting principles in Japan.
Operating revenue was up 4.40% compared to the same period for last year.
The complete results can be seen in the tables below:
Results of Operations 

Financial Condition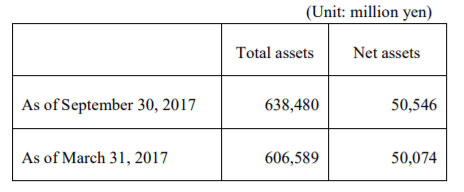 The full report can be seen here.